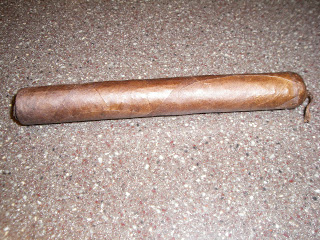 Viaje TNT (Photo from 2011)
The Viaje TNT and the Viaje C-4 will be released again in 2013. These are two Nicaraguan Corojo wrapped cigars that have been typically released at the start of summer by Viaje. A picture was posted on the company Facebook page this past Monday indicating with packaging of the Viaje C-4 and a caption "TNT C-4". If history holds true, this usually is an indicator the company is getting ready to ship batches of a cigar.
The Viaje TNT was introduced in 2010. The cigar has been a 6 1/4 x 54 Toro with a long tobacco fuse-tail to resemble a stick of dynamite. Since then the TNT has been released, it has been an early summer release and has remained the same size. The TNT 2013 marks the fourth release of the TNT.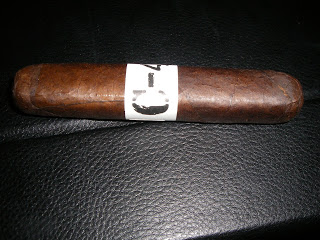 Viaje C-4 (Photo from 2011)
The Viaje C-4 was introduced in 2011 as a 5 x 56 double box-press robusto. The 2013 edition marks the third consecutive year the C-4 has been released. In each year, the release of the C-4 has coincided with the Viaje TNT. There will be a slight change to the band as it will say "VIAJE DEMOLITION COMPANY" on the back of it. In March, 2012 we scored the 2011 C-4 a 91.
As will all Viaje releases, these are being released in limited production small batches. If past history is an indicator, this will be the only batch released during 2013. The company has confirmed the sizes will not change for the 2013.