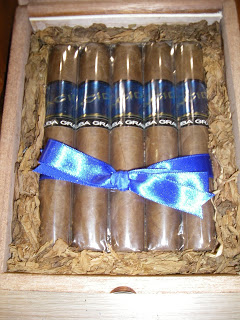 Acid Kuba Grande
At the 2013 IPCPR Trade Show, Drew Estate announced several extensions to its popular Acid line. This includes a new 6 x 60 line extension to the Kuba Kuba line as well as four variations of the popular Blondie line.
Acid Cigars represent Drew Estate's infused line. Typically, the company has kept most of the components of these cigars a close guarded secret.
The Kuba Grande is a 6 x 60 that becomes becomes the third vitola in the Kuba Kuba line. This will be the same blend as the Kuba Kuba cigars that use a Sumatra wrapper. The Kuba Grande joins the robusto-sized Kuba Kuba (5 x 54) and the toro-sized Kuba Deluxe Tubo (6 x 50 – packaged in a tube).
In addition the company has announced four new Acid Blondie cigars. The Acid Blondie has typically has been a Connecticut Shade blend, but the four new cigars bring some varations of this core blend. These four new offerings are: Blondie Black, Blondie Bold, Blonde Sweet, and Blondie Select.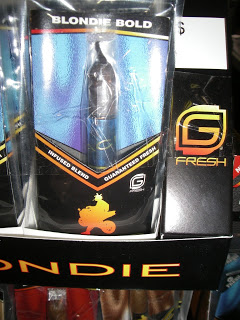 Acid Blondie Bold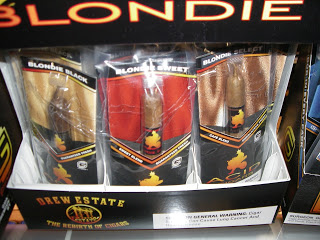 Acid Blondie Black, Acid Blondie Sweet, and
Acid Blondie Select
At this time, these four new Acid Blondies will only be available in the Drew Estate G-Fresh packaging. This packages a single Acid cigar in a sealed back with a humidipak pack. T
his packaging was launched about a year ago for Acid Blondie and Acid Kuba Kuba
. The G-Fresh pack is aimed at convenience stores to provide a fresh cigar. They have a shelf life of one year. According to Drew Estate's John Brooke, the company may explore boxed options for the new Acid Blondies.