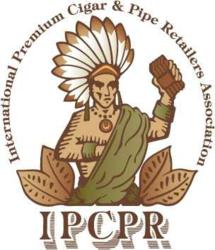 The International Premium Cigar and Pipe Retailers Association kicked off their Annual Convention and International Trade Show in Las Vegas Nevada at the Sands Convention Center. At the trade show, special guests included NFL Hall of Fame Coach Mike Ditka and Congressmen Bill Posey of Florida who spoke out against the increased threat of legislation against the premium cigar and pipe industry. The 2013-2014 "Step Up Awards" were announced and the Board of Directors was named for 2013-2014.
For 2013, "Step Up" Awards were given out at both the Federal and State levels. The Federal Award recipients were John Anderson and Matt Krimm of W. Curtis Draper and Civil Cigar Lounge in the Washington DC/Bethesda, MD area. The State Award recipients were: Jim Luftman of Blue Havana II Cigars & Gifts in Alpharetta, GA; Michael Pearce of Maduro Cigar & Lounge in Little Rock, Arkansas, and Suzanne Kelso of Specialty Cigars International in Bend, OR.
The International Women's Cigar Society presented its Impact Award to Cynthia Fuenta of Arturo Fuente cigars.
The 2013-2014 IPCPR Board of Directors will consist of the following names:
Finnie Helmuth, President
Craig Cass, 1st Vice President
Ken Neumann, 2nd Vice President
John Anderson, Treasurer
Greg Zimmerman, Secretary
Former IPCPR President Curt Diebel will now be Ex-Officio.
The 2013-2014 Board of Directors will consist of the following:
Veronica Fenner (New)
David Garafolo (New)
Tom Jacob
George Koebel
Todd Naifeh (New)
Mike Nolan
Kent Pennington
Scott Regina
Reagan Starner (New)