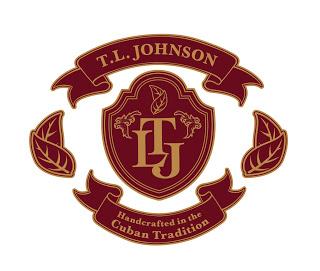 Two boutique cigar makers are collaborating on a new cigar line. T.L. Johnson and La Tradicion Cubana Cigars will have an limited release of this line at the 2013 IPCPR Trade Show. At this time, the name of the cigar line is not being disclosed. Information on this cigar was provided via a press release to Cigar Coop.
As far as details of the cigar line, the only information provided at this time is that the first production cigar will use a genuine African Cameroon wrapper and that the the first cigar will be a 6 x 60 vitola.
In terms of the new project, Terry Johnson, of T.L. Johnson Cigars said: ""I am honored to be working closely with Luis Sanchez on our first joint release produced at the La Tradicion Cubana Factory. This is an awesome new blend with a new packaging and marketing format that will stand out in industry."
The new cigar name will be available through the Cuban Tradition Cigar Group Appointed Merchant Program. The Cuban Tradition Cigar Group based out of the 8th Street Miami, Fl. location will house all cigars produced by La Tradicion Cubana including La Tradicion Cubana, Jameson and T.L. Johnson brands. These current brands make up The Cuban Tradition Cigar Group. T.L. Johnson Cigars is currently in the process of moving its operations from Colorado to Miami, Florida, but will keep its main sales office in Colorado.
T.L. Johnson Cigars was founded by Terry Johnson. Johnson established his name in the fly fishing community and now had extended his lifestyle brand into the world of cigars. There are three main lines the company offers: T.L. Johnson, Palma, and Jose Dominguez.
La Tradicion Cubana started with a factory in Little Havana Miami in 1995. A fire destroyed the factory in November 2006, so the cigars are now made in Santiago, Dominican Republic. The company has produced several lines of cigars including: La Tradicion Cubana, La Tradicion Cubana Deluxe Anniversary, Sabor Cubano, Las Memorias Cubana, Jose M Losa, and LTC Figuardo Series. The LTC Figuardo Series is perhaps the most intriguing as it has produced some of very interesting artesian shapes.
Source: Some information for this article was provided via press release from T.L. Johnson Cigars