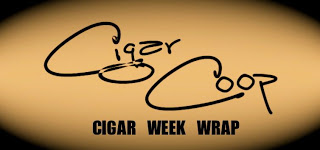 The Cigar Week Wrap is a one stop place to catch up on the activity here at Cigar Coop. It is a combination of our news reports, cigar reviews, and assessment updates we do throughout the week. We will throw in a few bonus items from time to time as well. Our intent is to publish once a week on Saturday mornings. Note: We have decided to label our posts as "Volume 2" to be consistent with the monthly "Editor's Corner".

Avo Uvezian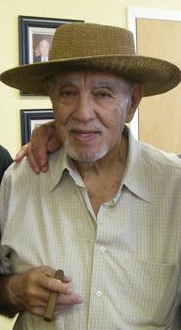 Avo Uvezian, the man behind Avo Cigars was involved in a serious automobile accident. While it appears Avo will be fine, it also appears he will have a long recovery. Jeff Borysiewicz, President of Corona Cigar Company and someone who is close with Avo posted the following message on his Facebook account:
Our dear friend Avo got in a pretty bad car accident last night. With the grace of God, it looks like he will be OK. However, Avo's recovery could take some time. I know it would mean a lot to him if we surprised him with a huge delivery of "Get well soon" cards and cheer him on his way to back to health. Please pass this info on and mail cards to Avo Uvezian, 7792 W Sand Lake Rd, Orlando, Fl 32819. We will hand deliver them to him every day until he makes a full recovery. Thank you everyone for help.
In addition email messages to Avo can be sent to getwellavo@yahoo.com
This week have more recaps from the 2013 IPCPR Trade Show. Be sure to continue to follow our IPCPR 2013 Digest – which is still in progress. We also continue to cover additional cigar news.
This is not meant to be a complete list, but more of a recap of whatever we covered this past week. We also did many updates to our pre-IPCPR coverage. Refer to our
IPCPR Digest
for complete info. We also have a brief recap on our
August 2013 Editor's Corner
.
Other News
On this date August 10th…