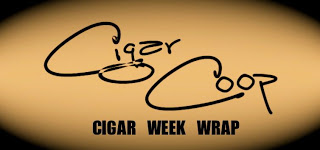 The Cigar Week Wrap is a one stop place to catch up on the activity here at Cigar Coop. It is a combination of our news reports, cigar reviews, and assessment updates we do throughout the week. We will throw in a few bonus items from time to time as well. Our intent is to publish once a week on Saturday mornings. Note: We have decided to label our posts as "Volume 2" to be consistent with the monthly "Editor's Corner".


News and Previews
After a slower week last week, activity has picked up around the cigar industry.
Aging Room Cigars: We previewed the Aging Room WildPack.
Camacho Cigars: We previewed the Camacho Liberty 2013. This cigar is expected to ship to retailers on September 30th.
Cremo Cigars: We previewed the new Cremo Capa Caliente
Delaware Cigar Festival: The annual event spearheaded by Emilio Cigars Gary Griffith took place on September 21st.
Edgar Hoill Cigars: Edgar Hoill mentioned on the 9/21/13 edition of Kiss My Ash Radio that he is working on some line extensions to the core EH line.
E.P. Carrillo: Lisette Perez-Carrillo confirmed on the 9/21/13 edition of Kiss My Ash Radio that the E.P. Carrillo Edicion Limitada 2013 will be shipping in early October.
Gran Habano: The G.A.R. Red by George Rico was announced. George Rico also mentioned on the 9/21/13 edition of Kiss My Ash Radio that he is working on a new STK project called "Solider of Fortune".
House of Emilio: Several announcements came from the brands distributed by Emilio Cigars. First, it was announced that the Draig Cayuquero is about to be shipped, but with four front marks as opposed to three. It was also announced the Guayacan Cigars was adding two additional frontmarks to their self-titled line. Finally House of Emilio has announced a preferred Master Retailer Program.
Little Puff: The 14th annual Draper's Little Puff fundraiser was held in Washington DC.
Meier and Dutch: The brick and mortar distribution arm of Cigar International is releasing a cigar called Sons of Anarchy by Black Crown. This will be the official cigar of the popular television series.
MLB Cigar Ventures: Mike Bellody, known as the president of Tiant Cigar Group has announced his new cigar company called MLB Cigar Ventures.
Moya Ruiz Cigars: Nelson Ruiz was a guests on the 9/21/13 edition of Kiss My Ash Radio and mentioned the company is working on a potential limited edition cigar. He also mentioned they are looking to add a third cigar blend to the La Jugada line.
My Father Cigars: Five retailers in the southeast will be receiving a limited edition rounded Flor de las Antillas known as the Flor de las Antillas MAM -13 LE.
Quesada Cigars: The Heisenberg is getting three additional vitolas. Also: Raquel and Patricia Quesada were guests on the 9/21/13 edition of Kiss My Ash Radio and confirmed a 40th Anniversary project is in the works. Blends and sizes are stlll under consideration.
Swisher International: The parent company of Royal Gold Cigars will eliminate 250 jobs over the next 12 months as some of its operations move from Jacksonville to the Dominican Republic.
Wynwood Cigars: It has been confirmed that co-owner Robert Caldwell has left Wynwood Cigars. This was one of the companies under the Fabricas Unidas umbrella. Christian Eiroa will continue to run the Wynwood line.
Legislative News
Assessments
Assessment Updates
Stogie Geeks Episode 67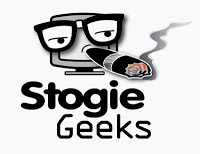 Episode 67 was posted this week. In this episode, we had Jack Torano as our special guest during the first half.
Torano gives us some background of his company's rich history in the tobacco industry. He also gives us an overview of some of the highlights in the company's portfolio, and tells us some of the newer happenings.
Our second half of the episode focused on our smokes of the week. This week I talked about the Tatuaje Black Label Corona Gorda 2013 – which Paul gave an Oasis Rating in Episode 66.
Alec Bradley Fine & Rare 2012
Camacho Diploma 2013 Gordo
Davidoff Nicaraguan Short Corona
La Aroma De Cuba Edicione Especial Robusto
La Flor Dominicana Mystery Cigar
Lou Rodriguez Edicion Premier
Nestor Miranda Special Selection Exclusivo Regional (Pre-Release)
Oliva V Robusto
Padron 1964 Anniversary TAA?
Quesada Oktoberfest Dunkel (Part of the Smoke Inn MicroBlend Series)
Tatuaje Black Label Corona Gorda 2013
Tatuaje El Triunfador Old Man & the "C"
VegaFina Sumum Edicion Especial 2012
Viaje Satori Karma 2010 (Robusto)
On this date September 28st…