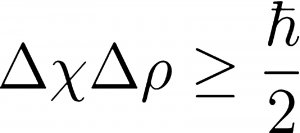 The Quesadas are about to expand on their version of the uncertainty principle. The Heisenberg by Quesada, which was announced late last year is adding three additional vitolas to the line. This will bring the total number of regularly available vitolas to seven, and including a couple of retail exclusives, expands the count to nine. The new cigars are targeted for a late November release. Details on the three new sizes were reported in the 9/24/13 edition of the Cigar Insider.

The three new vitolas are: W65 (4 x 65), W2 (a box-pressed 5 x 60), and w (3 x 50). All three vitolas use a "W" which is the first initial of Werner Heisenberg, for whom the series is a tribe to his Uncertainity Principle. Heisenberg won a Nobel Prize in 1932 for his work in Quantum Mechanics. The principle asserts that the position and momentum of a particle cannot be asserted simultaneously. The principle is the intent of the theme of this cigar: the idea is if we try to over-analyze the details of the cigar, the less we can derive from the experience of it.
The theme of "Embrace Uncertainity" has been the mantra for this line of cigars. With this particular release, it was intended to create an aura or mystery around it. In other words, details about the blend, tobacco origins, factory, and quantities being made are purposely held back. The intent is not to over-analyze the composition of the cigar, but rather sit back, relax, and enjoy the cigar experience.
The Heisenberg was launched in four sizes. Back in July, 2013, two additional limited production vitolas were released to Tobacco Plaza in Great Neck, New York.
The Heisenberg in the Corneta Cuadrada vitola scored a 92 on Cigar Coop back in February.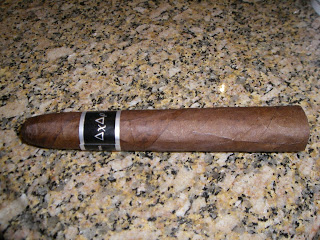 Heisenberg Cuadrada Corneta
Here is a recap of the Heisenberg line:
Blend Profile

As par for the course for the Heisenberg line, none of the tobacco components are revealed:

Wrapper: Not disclosed
Binder: Not disclosed
Filler: Not disclosed

Vitolas Available
For completeness, we list all nine vitolas released to date:
w: 3 x 50
W2 : 5 x 60
W65: 4 x 65
Petite: 4 3/4 x 40
Corona: 4 x 43
Robusto: 5 x 48 SRP $6.75
Corneta Cuadrada: 5 3/4 x 44/48/55
TP40Q (Rounded): 6 x 56/65 (Tobacco Plaza Exclusive)
TP40Q (Box-press): 6 x 56/65 (Tobacco Plaza Exclusive)