The Cigar Industry Report is a one stop place to catch up on the activity here at Cigar Coop and Stogie Geeks. It is a combination of our news reports, cigar reviews, and assessment updates we do throughout the week. We will also recap what happened on our Stogie Geeks show. Finally, each week we will look back at Cigar Coop history. Look for this report every Saturday morning at 8am Eastern time.


"Epic Encounters" – 2013 Cigar of the Year Countdown

In a Cigar Coop December tradition, we began a daily countdown of the Top 30 Cigars for the Yea for 2013. We outlined our vision and criteria in this month's Editor's Corner. Emilio Cigars had a big week a they had two selections for the countdown – becoming the first company to do so in 2013. Here were this week's selections #24 through #18:
#24: Recluse Draconian by Iconic Leaf Cigar Company
#23: L'Atelier Maduro
#22: Casa Fernandez Miami Reserva Maduro
#21: Los Regalos Quetzal by Emilio Cigars
#20: Avo Limited Edition 2013 – The Dominant 13th
#19: 7-20-4 Hustler
#18: Draig Cayuquero by Emilio Cigars
You can review our complete countdown to date here.
Feature of the Week: La Sirena Cigars Goes Independent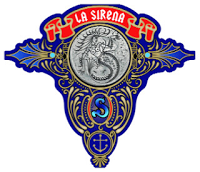 After three years in partnership with Miami Cigar and Company, La Sirena Cigars will be striking out on their own. Effective January 1st, La Sirena Cigars will be handling their own distribution ending a three year relationship with Miami Cigar and Company. The company will still use the My Father Cigars and La Aurora factories to make their core lines. In terms of what the future holds, it will be interesting. We covered the announcement here.

News and Previews
Boutique Blends: We updated our story on the Aging Room Quattro T59 and clarified its relationship to the WildPack competition.
Crowned Heads: In an interview with Cigar Chat, Jon Huber said a project is in the works where Crowned Heads will be making a cigar for the TAA. Huber also said the company's fourth core line that is in the works was inspired from a song originally recorded in 1947.
E.P. Carrillo: The company has announced that the 2014 Short Run will be an offshoot of its INCH line. The E.P. Carrillo INCH Short Run 2014 will be in three big sizes. No further information was elaborated at this time.
Epicurean Cigars: The Gonzo Santeria has been delayed. According a company post on Facebook, "Due to a cedar shortage in Nicaragua the Santeria release has been delayed… Updates will be posted when new arrival date is secured which we expect to be soon!"
Gurkha Cigar Group: The company has reported a burglary in their Florida warehouse. The company reported high end cigars such as Triad and Her Majesty's Reserve were affected. Earlier this year, the Alec Bradley warehouse was broken into.
La Aurora Cigars: We updated our story on the La Aurora 107 Fraternindad.
Nat Sherman Cigars: Myrna Sherman, 73 wife of Nat Sherman International CEO Joel Sherman passed away on December 11th. In a communication from Nat Sherman. "She was an inspiration, not only to her family but to everyone who knew her, and was actively involved in a number of charitable and community organizations, especially The Davis Phinney Foundation for Parkinson's. Myrna will forever be remembered for her passion for life, her love of family and for her extraordinary spirit."
Ortega Premium Cigars: We did a feature story recapping what Eddie Ortega told us about the "Wild Bunch" on Stogie Geeks.
Quesada Cigars: A new limited production line extension called Quesada Seleccion Espana Ninfa will be released in 2014
Torano Family Cigars: On the Cigar Lounger Radio program, company President Charlie Torano announced "The Brick" will be returning in 2014.
Viaje: We have an update on the upcoming Viaje Holiday Blend Christmas Tree release. Farkas also told Kiss My Ash Radio on 12/7 that the company is planning a box-press Churchill in its Oro line, and a new version of its Exclusivo Blend called "Leaded". The "Leaded" blend will incorporate the high priming media tiempo leaf into the blend. The Leaded and Oro extensions are planned for 2014.
Legislative News
Stogie Geeks Episode 77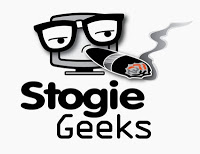 On this date December14th…