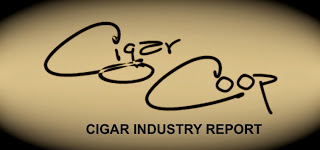 The Cigar Industry Report is a one stop place to catch up on the activity here at Cigar Coop and Stogie Geeks. It is a combination of our news reports, cigar reviews, and assessment updates we do throughout the week. We will also recap what happened on our Stogie Geeks show. Finally, each week we will look back at Cigar Coop history. Look for this report every Saturday morning at 8am Eastern time.


"Epic Encounters" – 2013 Cigar of the Year Countdown

In a Cigar Coop December tradition, we continue our daily countdown of the Top 30 Cigars for the Year for 2013. We outlined our vision and criteria in this month's Editor's Corner. Davidoff became the second distribution arm to have at least three cigars on the countdown. My Father Cigars also joined Drew Estate as the only companies to appear on our countdown every year since 2009. Here were this week's selections #10 through #5:
#10: Alec Bradley Mundial
#9 E.P. Carrillo Short Run 2013
#8 Liga Privada Unico Serie UF-13 Dark by Drew Estate
#7 Lou Rodriguez La Mano Negra
#6 Don Pepin Garcia – 10th Anniversary Limited Edition 2013
#5 Avo Movement TAA Limited Release
You can review our complete countdown to date here.
Feature of the Week: Sindicato Ships Hex




We've chronicled Sindicato Cigar Group throughout 2013 on Cigar Coop. This week the company announced that the long-awaited
Hex
cigar is now shipping. The story of Sindicato was a significant story throughout this year. The company was announced in March, 2013. The company is being started by a group of 45 strong cigar retailers who are joining together to entire the manufacturing side of the business. Industry veteran Jim Colucci serves as their President and CEO.
Hex is the third cigar that has been released. Of the three cigars showcased at IPCPR, the Hex is that we have most eyeballed. It's Nicaraguan made with Nicaraguan tobaccos and an Ecuadorian Habano wrapper. The company has also released the bundle cigar offering Casa Bella and the milder Affinity cigar. We feel that while the other two offerings attract a niche segment among cigar enthusiasts, it is the Hex that might have the widest appeal among today's cigar enthusiasts. This is a cigar we will be featuring in the near future on Cigar Coop.

News and Previews
1502 Cigars: The company posted a teaser of its new 1502 Nicaragua.
Boutique Blends: Company president Rafael Nodal announced on his Facebook page that the El Padrino Italian Edition will be making a return under the Oliveros name.
Dona Flor: The Brazilian cigar company said on their Facebook page that they will be putting together a free offering that will document a "complete cigar history of the Cuban exodus that led the infamous Alonso Menendez and his sons to Brazil to produce one of the finest cigars still in production today." This will be done to coincide with the 2014 World Cup being hosted in Brazil.
E.P. Carrillo: The company announced its long awaited Perez Carrillo line is targeted for release in May 2014.
Flor de Gonzalez: Company president Yadi Gonzalez Vargas posted on her Facebook page a 6 x 60 line extension to the 90 Miles 1980 Edition line is coming.
MLB Cigar Ventures: In a Facebook post by the company, "Mike Bellody has finalized the blending process for our inaugural blend. Next step, another trip to Santiago to complete the box and band design. Our target release date is March or April. Stay tuned, more announcements to come very soon."
Nomad Cigar Company: On a recent Blowin Smoke podcast, Fred Rewey said he pretty much finalized "a little bit stronger" Connecticut blend out of the Dominican Republic. He mentioned that blend will be seen "pretty soon". Meanwhile at the A.J. Fernandez, Rewey is working on a stronger blend. He has two blends he is considering for that final blend. Rewey is targeting the blend by the 2014 IPCPR Trade Show.
Tatuaje Cigars: Pete Johnson posted a picture of prototypes of his lancero project. This was a project he broke news on Episode 75 of our Stogie Geeks podcast.
Legislative News
Stogie Geeks Episode 78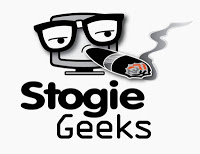 On this date December 28th…