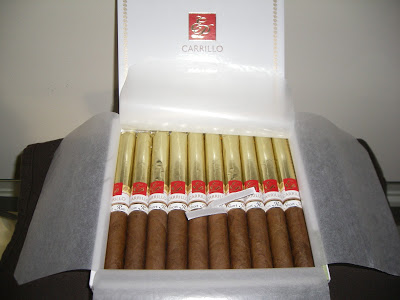 New Hampshire-based retailer Federal Cigar has announced, the return of the E.P. Carrilo Medalla D'Oro.  This cigar was released back in March. 2013 as retail exclusive to Federal Cigar to commemorate the shop's 92nd anniversary. Information was announced in an email communication to its customers.
According to the communication, 47 boxes were held back from the original release in March.  Derek Sells, a former employee of Federal Cigar recently was named the New England Sales Representative for E.P. Carrillo, so the re-release of the Medalla D'Oro has been meant to celebrate the occasion.

The E.P. Carrillo Medalla D'Oro has its roots with the E.P. Carrillo NWC Short Run 2012 blend.  It contains a similar tobacco profile, but contains some extra ligero.  The cigar was released in one size – a 6 1/2 x 44 lonsdale.  500 boxes of ten were initially produced.  The cigar features a gold foil (reminiscent of Cuba's Bolivar D'Oro) that covers the cigar from the cap to the primary band.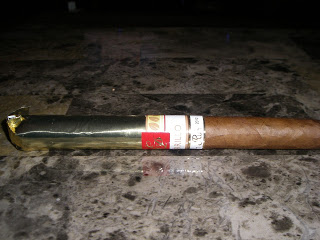 E.P. Carrillo Medalla D'Oro
The E.P. Carrillo Medalla D'Oro was one of the highest scoring cigars for 2013 and the E.P. Carrillo brand on Cigar Coop.  Back in March we scored this a 95.