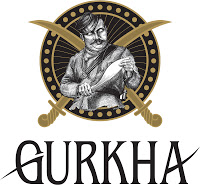 Juan Lopez, National Sales Director for Gurkha Cigar Group was a guest on the 12/19/13 edition of The Cigar Lounger Radio and highlighted some of the company's plans for 2014. Some of the projects planned include a regional release, a new release for the East India Trading Company, and plans some line consolidations.
Lopez mentioned a project called the Gurkha Classic which will be a set of regional releases. There will be three different blends – one per region. The regions planned are East Region, Midwest Region, and West Coast Region. The blends will be "similar". but have completely different wrappers. Lopez mentioned the sizes will more than likely 58 to 60 ring gauges. He mentioned the plans are to keep it in the $8 to $9 price point. Lopez mentioned that this is planned for a Spring 2014.

Lopez mentioned the East India Trading Company will be a "higher end" offering that is planned. This is a release being targeted as an IPCPR 2014 release. Lopez mentioned his favorite cigar is the Padron 1964 Anniversary Maduro and he would like to see this cigar come "as close as possible" to that cigar.
Lopez mentioned some line consolidations are planned in the Gurkha portfolio. He mentioned "5 to 7 brands" that are being targeted for discontinuation at the retail level. Lopez expects the final list to be released in 2014, but mentioned the Gurkha Assassin and Gurkha Ancient Warrior as potential candidates.