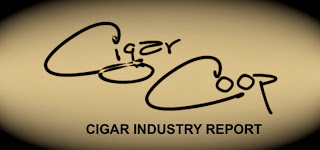 The Cigar Industry Report is a one stop place to catch up on the activity here at Cigar Coop and Stogie Geeks. It is a combination of our news reports, cigar reviews, and assessment updates we do throughout the week. We will also recap what happened on our Stogie Geeks show. Finally, each week we will look back at Cigar Coop history. Look for this report every Saturday morning at 8am Eastern time.


"Epic Encounters" – 2013 Cigar of the Year Countdown
In a Cigar Coop December tradition, we continue our daily countdown of the Top 30 Cigars for the Year for 2013. We outlined our vision and criteria in this month's Editor's Corner. Two more cigars (Nomad LE Esteli Lot 1386 and Ezra Zion Eminence) from the House of Emilio distribution arm made the countdown – giving House of Emilio a leading four spots on this year's countdown. Here were this week's selections #17 through #11:
#17: Davidoff 2014 Year of the Horse
#16: 601 La Bomba Maduro Warhead by Espinosa Cigars
#15: Herrera Esteli by Drew Estate
#14: Aging Room Maduro by Boutique Blends
#13: Nomad LE Esteli Lot 1386
#12: Ezra Zion Eminence
#11: EIROA by CLE Cigars
You can review our complete countdown to date here.
Feature of the Week: Aging Room Quattro F55 Captures Cigar Aficionado's #2 Cigar of the Year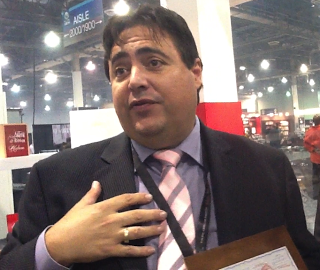 Rafael Nodal, President of Boutique Blends
(Cigar Coop Photo)
While we have been counting down our cigars of the year, Cigar Aficionado announced their Top 25 cigars of the year. While it was Cuba's Montecristo No. 2 that took their #1 honor, the big news was really around the
Aging Room Quattro F55
being named the #2 Cigar of the Year. This marks a culmination of a long journey for Rafael Nodal, Hank Bischoff, and the team at Boutique Blends. Essentially this honor gave Boutique Blends the #1 non Cuban Cigar.
We saw the entire cigar community come together to congratulate Nodal, Bischoff, and company this week. These guys have been some of the hardest working people in the cigar business. They have been long-time supporters of Cigar Coop and Stogie Geeks from the beginning. In fact, we were honored to have them as guests on a recent Stogie Geeks episode. In addition, their blends have secured a spot on our countdown 4 of the past 5 years. We congratulate Boutique Blends on this great honor!

News and Previews
Legislative News
Stogie Geeks Episode 78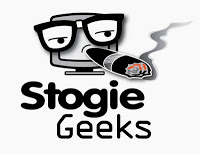 Our special guest was Seth Geise from
Seth's Humidor
. We will have a follow-up post next week once we finish post production on the show recording.
On this date December 21st…