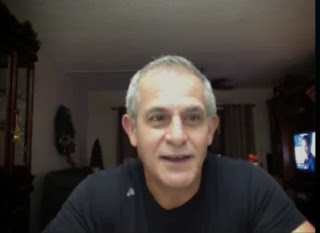 Ortega Premium Cigars President, Eddie Ortega
(From Stogie Geeks Episode 76)
Eddie Ortega was our special guest on Episode 76 of the Stogie Geeks podcast and discussed what's been happening at Ortega Premium Cigars. Ortega is planning on finishing work around his Ortega Wild Bunch 2013 series this month with the release of the last blend, Crazy Jack. While the series is winding down, Ortega certainly is keeping his options open as to where he can go next with this project.
Ortega mentioned that some of the blends will be staying around following 2013. Ortega told us, "I'm going to take like the best five of the twelve." While he has in mind what those five blends will be, he is basing a lot of it on consumer feedback, "At the end of the year I'm going to run a nice contest on the web-site and top it off and get a lot more feedback from the guys." Ortega mentioned he is planning that these five would be put in bins and opposed to boxes and will plan on toning down the illustrative artwork.

Ortega also mentioned the possibility of some of the blends heading as retail exclusives. "I actually got two or three of the characters are going to be going to stores that want to keep the blend," said Ortega who added, "They are going to be just for that store. Like Island Jim, I know Jimmy (Robinson) is going to keep that."
While there are no definitive plans, Ortega is also looking at using the twelve blends as a base to build off. "The twelve blends give me a solid staple of blends that I can go from. If you want something similar to Big Bad John, I have that blend down pat – at least I got the base for it. So I can tone it up or tone it down… they are twelve great blends that I can go up or down and create more blends, but I already have a solid base to start working from, so it makes it easier for me."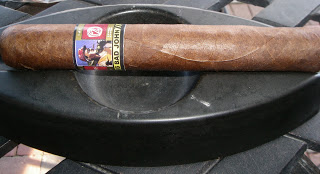 Ortega also mentioned Dandy McCoy could be a regional release. "I'm pretty sure that Dandy McCoy is going to be for the New York/New Jersey market…he's got a great following up there, so I want to keep the Dandy McCoy up there."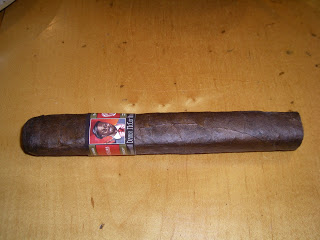 When asked if he would do another monthly Ortega Wild Bunch project. Ortega replied "no, you can only crack so long."