Assessment Updates will be posted on this web-site to: 1) Assess "pre-review" cigars that were not given a rating or score (typically pre-release cigars); 2) Provide numeric ratings to cigars previously assessed prior to the implementation of the numeric scoring system; 3) Provide a re-assessment and re-score of previously assessed/score cigars. Today, we re-assess the Ezra Zion Tantrum. This was a cigar we assessed back in June, 2013.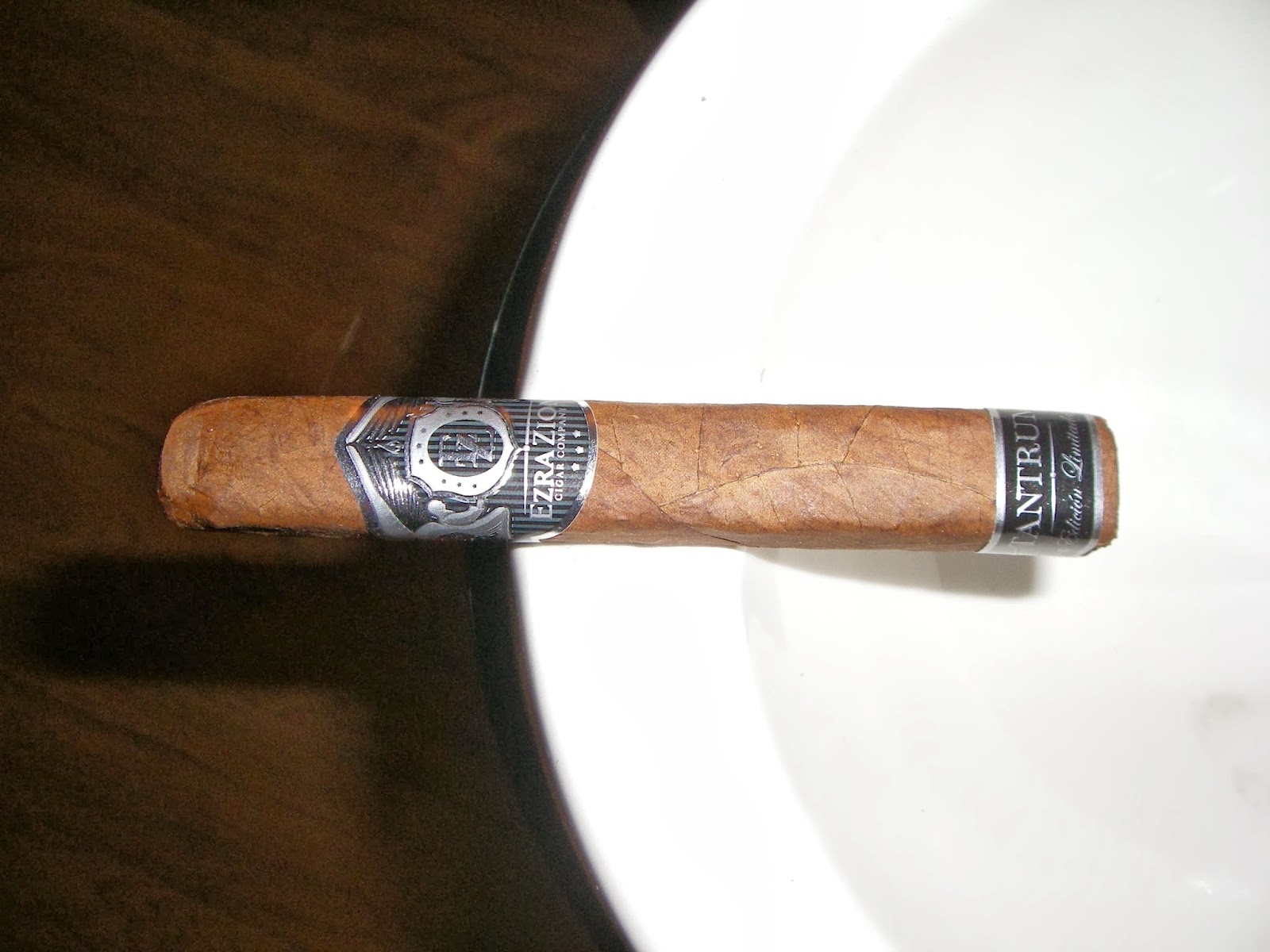 Ezra Zion Tantrium
The Ezra Zion Tantrum became the third blend, and first limited edition to be released by Ezra Zion Cigar Company. This is one of the nine companies that make up the House of Emilio. Over the past twelve months, Ezra Zion has built a significant following in the boutique cigar community. Because there has been so much buzz, we named Ezra Zion one of our 2013 Five Boutiques to Watch prior to the 2013 IPCPR Trade Show. Today we look at an Ezra Zion Tantrum that has been in the Cigar Coop humidor for about 6 months.
The Tantrum is a limited production cigar in which 1500 boxes of 28 were produced. It is available in one size – an unorthodox 4 11/25 x 44 box-press pequeno. The blend is a Nicaraguan puro that features a Nicaraguan Corojo wrapper.

When the Tantrum was released it was described as "a little powerhouse". When we assessed it, this is exactly what it turned out to be – a full strength, full-bodied smoke. Six months later, there is no question both the strength and body have dialed back to the upper end of medium to full.
The Tantrium delivers notes of earth, nut, pepper, cream, and a raisin sweetness. When I first smoked the Tantrum last June, I was impressed with the sweet notes it provided. The sweetness definitely dialed back a bit and this time never really took hold as a primary note. The end of the cigar still delivers a nice spicy kick. The burn and draw performed excellent.
Overall a little of the "edge" this cigar had six months ago appears to be fading, but there is still plenty to make this an enjoyable smoke and worthy of a box split.
Click here for our original assessment of the Ezra Zion Tantrum.
Summary
Burn: Excellent
Draw: Excellent
Complexity: Medium
Strength: Medium to Full
Body: Medium to Full
Finish: Excellent
Original Assessment: Memorable
Re-Assessment: 3.5 – Box Split
Original Score: 93
Re-Asssessed Score: 91 (*)
(*) Utilizes new scoring introduced for 2014
References

Price: $9.50
Source: Purchased
Stogie Geeks Podcast: n/a
Stogie Feed: n/a