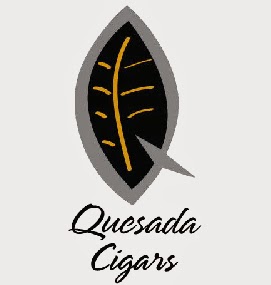 Quesada Cigars will be expanding its Casa Magna Domus Magnus II line. On the January 18th, 2013 edition of Kiss My Ash Radio, Peter Hernandez – a southeastern U.S. sales broker for Quesada Cigars was a guest on the show and brought the Casa Magna Domus Magnus II Tiberius and Caligula with him. The Tiberius will add a 6 x 54 "elliptical" shaped vitola to the line. The Caligula is a 6 x 60 is a perfecto shape.
In a photo posted by Kiss My Ash Radio on their Facebook page, the Tiberius appears to be a rounded, flattened box-press shape. Hernandez said on the show "it's a mold, it's actually not pressed". Hernandez mentioned the cigars were brought to their sales meetings and are expected to be released in "the next couple of months".

The Casa Magna Domus Magnus II was introduced at the 2012 Trade Show and made its way to stores last year. It is a modification to the Casa Magna Domus Magnus. The original Domus Magnus had a Sun Grown Jalapa wrapper over Nicaraguan, but it was limited. The Domus Magnus II brought back the same binder and filler but uses a different Jalapa wrapper. Both the Casa Magna Domus Magnus and Domus Magnus II were originally released in box-press shapes.
Both Tiberius and Caligula were the second and third emperors of Rome respectively.
At a glance here is a look at the Csaa Magna Domus Magnus II line:
Blend Profile

Wrapper: 2007 Jalapa Sun Grown (Nicaraguan)
Binder: Nicaraguan
Filler: Nicaraguan

Vitolas Available

The
Casa Magna Domus Magnus II now has four lines
Tiberius: 6 x 54 (Elliptical shape)
Caligula: 6 x 60 (Box-press perfecto)
Primus: 6 1/2 x 55
Optimus: 5 3/4 x 52
Update: Size for the Tiberius added from report in 1/21/13 Cigar Insider. The Cigar Insider had reported the vitolas of the Tiberius and Caligula to be the reverse of what was said on Kiss My Ash Radio. After confirming with Quesada Cigars, we have learned the Cigar Insider report was correct and have modified our story.