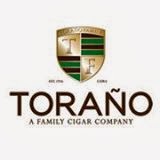 Torano Family Cigars is unveiling a third cigar in its "Blends from the Vault" series. The Limited Edition Vault VLE100 will be available as an event only cigar as a part of the "Blends From the Vault Tour". Information on this announcement was made via press release by Torano Family Cigars.
The "Blends From the Vault Tour" kicks off February 5, 2014 at Three J's Cigar Store in Davie, Florida. This is the first of what the company says is approximately 40 events nationwide. At each event, there will be two winners of a box of the Vault VLE100.

The "Blends from the Vault" series comes from Carlos Torano Sr.'s blend book that was started in 1982. It contains a record of every blend the Torano family had worked on including blends the family has released as well as blends that fell short of the expectations of the family.
A few years ago, Charlie Torano revisited the blends in this book and made some modifications to them. This launched the "Blends from the Vault" series. The first blend, Torano Vault A-008 was released in 2011. This past year, the company released a follow-up blend, the Torano Vault D-042.
TheVault VLE100 marks the third release in this series, and the first limited edition / event only release in the Vault line. Details of the blend and size of the cigar were not disclosed. The only release information is that there will be 100 hand numbered, 9 count gold brick boxes. The company put a preview photo of the packaging on its Twitter account last week. The only clue was that the packaging mentions the cigars are a 6 x 60 box-pressed.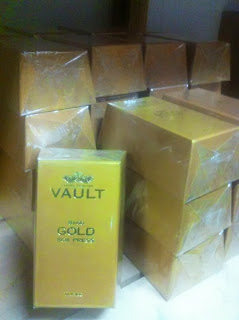 Torano Vault VLE100 packaging
(Source Torano Family Cigars Twitter Account)
In a statement by company President Charlie Torano in the press release, "The Blends from the Vault cigars are a celebration of the Torano family's legacy and I am extremely excited about being able to share this part of our history with the public. Event goers can count on either myself, Carlos Llaca Torano or Jack Torano to be present at each of the Blends from the Vault events and announcing the winners of the Vault Gold Brick Box Giveaway."