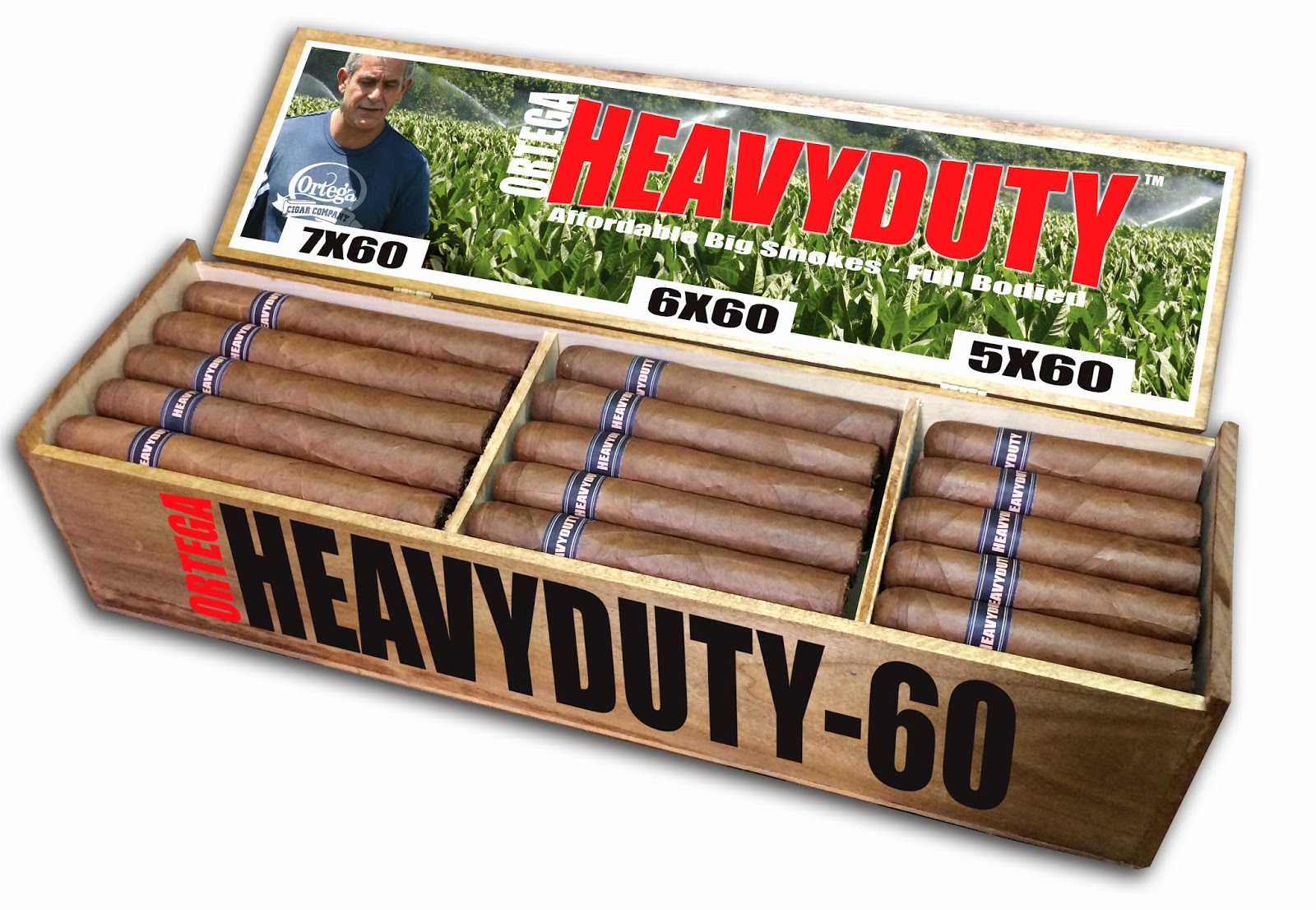 Ortega Premium Cigars is getting ready to launch their fifth brand. The Ortega HeavyDuty will be a brand of cigar geared toward larger ring gauge cigar enthusiasts. The line will be launched two ring sizes (60 and 70) and six vitolas overall.
The Ortega HeavyDuty will be the second brand of cigars that Ortega will have made in the Dominican Republic. Last year, Ortega launched his Ortega Minis brand – a brand that is being made at the PDR Cigars factory.

HeavyDuty will launch the Ortega HeavyDuty 60 in April 2014. This will consist of three vitolas (a 5 x 60, a 6 x 60, and a 7 x 60). In May 2014, the company will follow-up with the Ortega HeavyDuty 70. This will also be released in three lengths (5 x 70, 6 x 70, and 7 x 70). The 70 ring gauge cigars mark the largest cigars Ortega has made to date.
The HeavyDuty 60 and HeavyDuty 70 will be available in bundles as well as 60 count trays – consisting of twenty cigars of each length.
HeavyDuty joins the Serie D, Cubao, Wild Bunch, and Minis as brands under Ortega Premium Cigars – the company launched by Eddie Ortega in 2012.
At a glance, here is a look at the Ortega HeavyDuty line:
Blend Profile
Both the HeavyDuty 60 and the HeavyDuty 70 will have the same blend components:
Wrapper: Ecuadorian Habano
Filler & Binder: Nicaraguan, Dominican, Pennsylvania (U.S.A.)
Vitolas Available
HeavyDuty 60
5 x 60 (SRP $5.70)
6 x 60 (SRP $5.80)
7 x 60 (SRP $5.95)
HeavyDuty 70
5 x 70 (SRP $6.65)
6 x 70 (SRP $6.85)
7 x 70 (SRP $6.95)