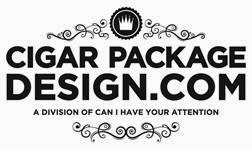 We have included the text of the press release with this announcement:
Can I Have your Attention (CIHYA) Advertising and Branding announces the creation of "Cigar Package Design." Cigar Package Design is making waves in the cigar industry with their branding and design campaigns.
Based in Miami Beach, FL, managing partners Humberto Areas and Cleveland Cook created the Cigar Package Design division in response to demand due to their stellar work with the Torano Family Cigar Company, Dona Flor Cigars, Azan Cigars, and Titan de Bronze Cigar Company. They noticed a void in the industry and have filled the need. As a cigar advertising and design firm, Cigar Package Design spotlights brands from identity and cigar band graphics to complete advertising campaigns.
Cigar Package Design is the brainchild of CIHYA's managing member Humberto Areas. Humberto, born in Nicaragua got his feet wet in the cigar industry when Willy Herrera's Titan de Bronze needed the company's identity revamped. Humberto––a longtime cigar smoker with 10+ years in branding and design––was overjoyed to combine his business experience with his passion for cigars.
Humberto Areas and business partner Cleveland Cook (who possesses a stellar background as an Art Director) began work overhauling the Torano Family Cigar Company's corporate identity in 2010 when Torano took back sales and distribution from CAO. After the new identity was complete, they were soon retained and have created cigar bands, box designs, and promotional pieces for Torano's Vault series, Loyal, Salutem, and Exodus Finite. Most recently, the newly created print ad campaign for Torano's "Blends from the Vault" series can now be seen in Cigar Aficionado, Cigar Snob and other leading industry publications.
Humberto said: "Design and branding is my talent; cigars are my passion. As an avid cigar smoker, I'm happiest when I can service a client by delving into their psyche to bring out the passion, vision, and personality of their cigar brand. Nothing makes me happier than seeing a successfully planned ad campaign featured in industry publications and smoking a cigar wearing a band I helped create. Cigar Package Design is more than a design studio catering to cigar makers –it's a lifetime dream of working in an industry that encompasses a passion."
The pastime of cigar smoking encompasses comradely, family, and friendship. Cigar Package Design can connect your brand with potential customers through the common language understood by the brotherhood of the leaf.