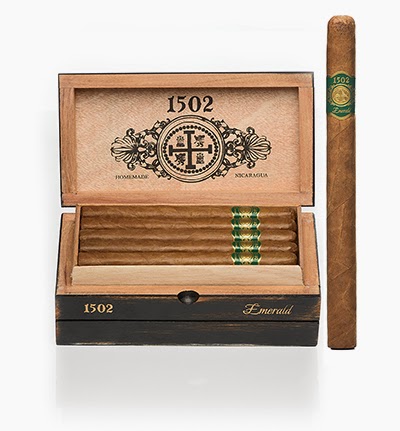 Global Premium Cigars has officially announced their latest line extension to the 1502 Emerald line – the 1502 Emerald Lancero. Information on this announcement was made through a press release by the company.
The 1502 Emerald Lancero is a box-pressed 7 x 40 lancero (a rarity in cigar frontmarks for this size to be pressed). It features the same blend present in the rest of the 1502 Cigars line. The cigar also features the company's signature "Cigar Lock" – a partially covered footer.
Global Premium Cigars' CEO Enrique Sanchez stated, "The Greatness lies in the power of being different".

A pre-release of the 1502 Emerald Lancero was recently assessed on Cigar Coop. It was also discussed on Episode 91 of our Stogie Geeks program.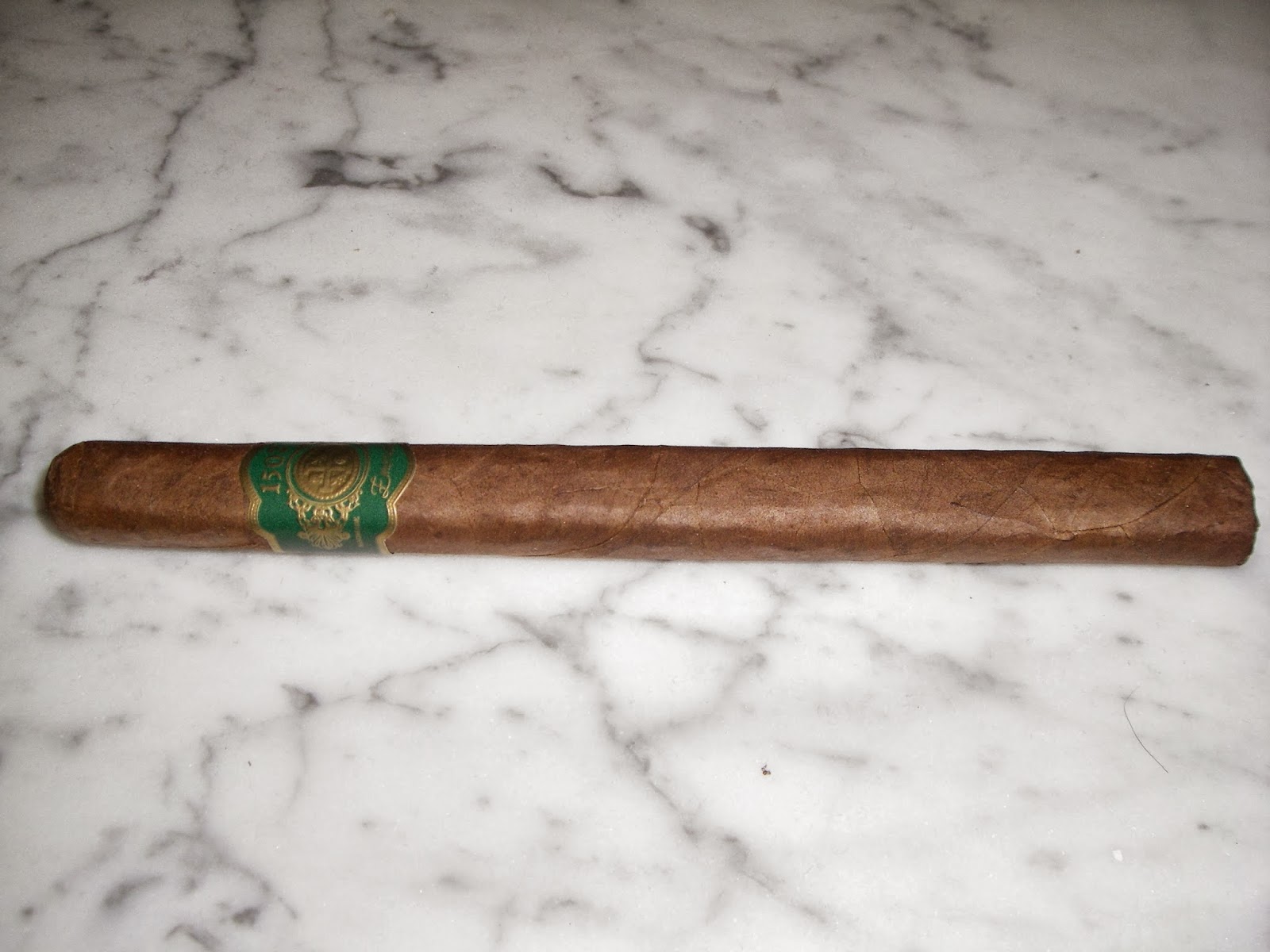 1502 Emerald Lancero
Sanchez has also stated that lancero versions of the 1502 Ruby and 1502 Black Gold are coming – as well as corona box-press extensions.
Sanchez will be out special guest on Episode 93 of Stogie Geeks on 5/1/14.