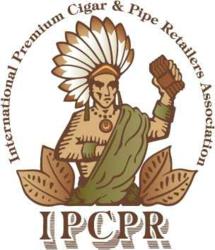 The International Premium Cigar and Pipe Retailers Association has responded to proposed regulations by the U.S. Food and Drug Administration outlined in the recently released Deeming Document.
The proposed regulations have been published and will be available for a period of 75 days of public comment ending on July 10, 2014. Of importance to the cigar industry is whether or not premium hand-rolled cigars should be in a separate category, thus not subject to FDA authority. The FDA is seeking public comment that could decide whether or not premium cigars will be regulated as other tobacco products.

"The proposed regulations released by the FDA Center for Tobacco Products demonstrate a misguided attempt to regulate the premium cigar and pipe tobacco industries," said IPCPR President Finnie Helmuth. "While IPCPR is encouraged to see progress in defining the unique tobacco products our retailers carry, this regulation remains flawed. The facts are clear: premium handmade cigars are not desirable to, marketed to, or affordable to America's youth. The products our retailers sell are a celebratory luxury enjoyed by adults, and do not have the same habitual use patterns as other tobacco categories. We do not believe it was the intent of the United States Congress to regulate premium cigars under the Family Smoking Prevention and Tobacco Control Act of 2009. IPCPR looks forward to working with FDA moving forward, and encourages all interested parties to submit comments on how this rule will affect their small businesses."
The International Premium Cigar & Pipe Retailers Association (IPCPR) is the oldest, largest and most active trade association representing and assisting premium retail tobacconists and their suppliers.