Assessment Updates will be posted on this web-site to: 1) Assess "pre-review" cigars that were not given a rating or score (typically pre-release cigars); 2) Provide numeric ratings to cigars previously assessed prior to the implementation of the numeric scoring system; 3) Provide a re-assessment and re-score of a previously assessed/score cigars. Today, we provide an assessment rating and score to the Nomad Connecticut Fuerte in the Robusto vitola. This was a cigar we did a pre-release assessment for back in February 2014.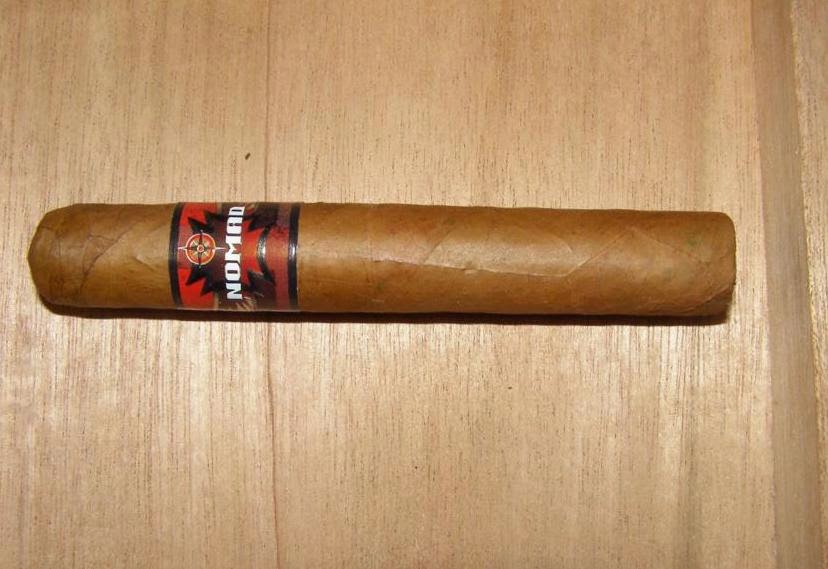 Wrapper: Ecuadorian Connecticut
Binder: Ecuadorian Habano
Filler: Dominican Republic, Nicaragua
Robusto: 5 x 50
The Nomad Connecticut Fuerte is se the third core line – and fourth blend overall released by Nomad Cigar Company.  This line added an Ecuadorian Connecticut Shade wrapper offering to the Nomad portfolio.  After making two cigars in Nicaragua, Rewey returns to the Dominican Republic to make the Nomad Connecticut Fuerte – which is also where the company's self-titled line is produced.  The company positions this cigar as "Not your father's Connecticut Cigar".
For this Assessment Update I revisited the Robusto size vitola.  This cigar had almost two months of age on it in the Cigar Coop humidor.
The Connecticut Fuerte delivers notes of cream, pepper, natural tobacco sweetness, grass, and nut.  Like the pre-release, I found that this cigar had what I term a "pepper bite" – meaning the pepper had a more sharpness when compared to the other notes.  One difference I found was that there was a little more influence of the cream flavor  – especially in the early stages of this cigar.
In terms of how this stacks up as being "Not Your Father's Connecticut Cigar", I think it depends on how you look at it.  In terms of strength and body,  I found the Connecticut Fuerte to be mild to medium in the first half before progressing to medium for both attributes in the second half.  For the most part, this is in-line of what I expect from a Connecticut Shade cigar.   I think the difference compared to other Connecticut Shade cigars is in that "pepper bite".  It puts a nice edge on this cigar without assaulting the pallet with spice – and allowing the other flavors to shine.
This cigar has a razor sharp burn and an excellent draw – something that Nomad Cigar Company has quietly built a solid reputation on.
Summary
Burn: Excellent
Draw: Excellent
Complexity: High
Strength: Mild to Medium (1st Half), Medium (2nd Half)
Body: Mild to Medium (1st Half), Medium (2nd Half)
Finish: Excellent
Assessment: 3.5 – Box Split
Score: 91

References
Pre-Review Nomad Connecticut Fuerte
News: Nomad Cigar Company Officially Releases Nomad Connecticut Fuerte (Cigar Preview)
Price:  $7.90
Source: Purchased
Stogie Geeks Podcast: Episode 86
Stogie Feed: Nomad Connecticut Fuerte Robusto (Pre-Release)