Assessment Updates will be posted on this web-site to: 1) Assess "pre-review" cigars that were not given a rating or score (typically pre-release cigars); 2) Provide numeric ratings to cigars previously assessed prior to the implementation of the numeric scoring system; 3) Provide a re-assessment and re-score of a previously assessed/score cigars. Today, we re-assess the Tatuaje Wolfie  from the original 2012 Tatuaje Little Monsters series.  This was a cigar we assessed back in July, 2012.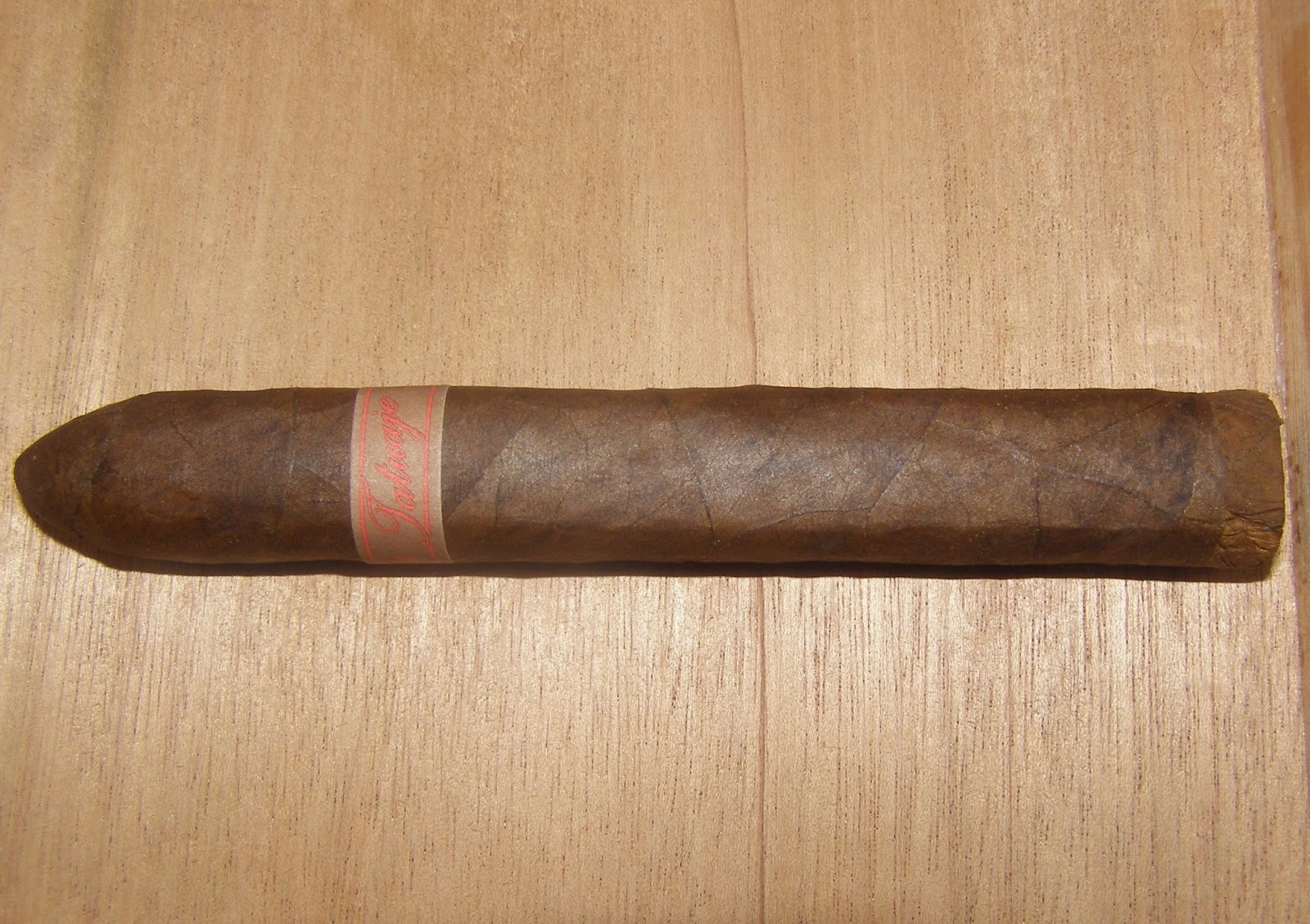 Tatuaje Wolfie
Wrapper: Ecuadorian Sumatra
Binder: Nicaraguan
Filler: Nicaraguan
Wolfie: 5 1/2 x 48 (Box Press Torpedo)
Each year since 2008, Tatuaje has had an annual release known as the Tatuaje Monsters Series. This is an annual limited edition release that has been a tribute to a character in a monster / horror movie.  These cigars have typically been longer cigars and have been "one and done" releases.  In 2012, Tatuaje released their Little Monsters sampler pack.  This sampler consisted of smaller vitolas of the Monsters Series releases. The Wolfie is a smaller version of its Monsters Series counterpart, the Tatuaje Wolfman.  The Wolfman was a Cigar Coop favorite and in 2011 it finished as the #11 Cigar of the Year.
The Wolfie / Wolfman blend is the one release in the Little Monsters / Monsters series that featured an Ecuadorian Sumatra wrapper. This cigar is differentiated in both sizes as it is a box-press torpedo with an unfinished foot.

From a flavor profile standpoint, the Wolfie delivered notes of cedar, earth, and wood.  The sweetness was dialed back a little from 2012 and had more toward an orange peel.  There still were coffee and grass notes, but they were dialed back as well.  The cigar still provided a medium strength, medium to full-bodied smoke.
Nearly two years of age worked really nicely.  I still found the original Wolfman to deliver more in terms of transitions, but the Wolfie holds its own.  While the Wolfie still scores a little lower than two years ago, it is because we have changed our scoring methodology for 2014.  It's definitely a Little Monster worth revisiting
Summary
Burn: Excellent
Draw: Excellent
Complexity: Medium
Strength: Medium
Body: Medium to Full
Finish: Good
Assessment: 3.5 – Box Split
Score: 90 (July 13 Score – 91)
References
Original Review: Tatuaje Wolfie (Part of the Little Monsters Series)
News: Tatuaje 2012: Tatuaje Cojonu 2012, Monster Series 2012 (Little Monsters Series, Mummy), My Father La Duena
Price: $7.50 (Sold as a part of the $75.00 Little Monster Sampler)
Source: Purchased
Stogie Geeks Podcast: Episode 23 – "Attack Of The Little Monsters"
Stogie Feed: Tatuaje Wolfie