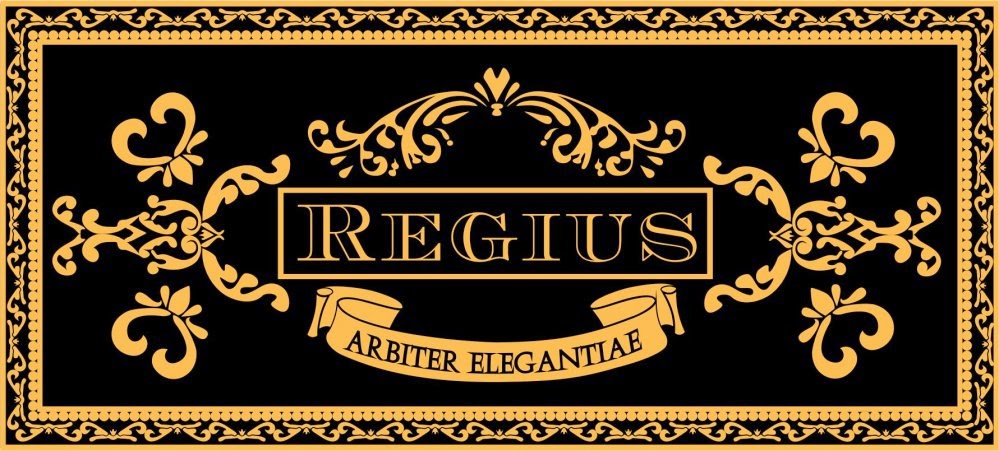 Regius Cigars is once again partnering with Mitchell Orchant of Alfie Turmeaus Tobacconist to release Regius Cigars Seleccion Orchant. Orchant is best known for being one of the largest retailers of Cuban Cigars in the U.K. Last year, Regius Cigars' founder Akhil Kapacee teamed up Orchant to release the limited production, Regius Seleccion Orchant Robusto. This year, the Robusto makes a return, but there will be another vitola 5 1/2 x 52 torpedo. The cigars are going to be launched at the 2014 IPCPR Trade Show in Las Vegas.

Kapacee told Cigar Coop that there will be 200 boxes produced of each size for the U.S. market, and another 200 boxes produced for the U.K.
"This is the second year that I have been delighted to work with Akhil on the limited edition Orchant Seleccion Regius made for Turmeaus Tobacconist of London est. 1817. We have again produced a blend of character and merit which I believe will prove as popular and successful as last year's edition," as Orchant told Cigar Coop. "We have ensured that the price is very attractive and competitive without any compromise on quality of leaf. Regius brand has become one of the bestselling New World cigars in the United Kingdom and particularly in our 10 specialist cigars shops across the country Considering that the UK is primarily a Havana cigar market we are very pleased at the acceptance by experienced smokers of this excellent Nicaraguan cigar The blends are balanced and sophisticated but are still accessible for the novice as well as the experienced cigar smoker."
Kapacee also told Cigar Coop, "Mitchell's knowledge of Havana cigars and his palate is exceptional. This blend is consistent with last years and the 2013 edition have aged superbly. This blend will please those who have a penchant for traditional cigars with the old world flavour – complex and nuanced whilst retaining a good balance."
The Seleccion Orchant 2014 project is one of projects by Regius this year. This includes such projects as the Exclusivo USA; the Regius Havana Club Hawaii, and the Damaris – which is a maduro blend being done in collaboration with Jim Thomas. Kapacee and Thomas also mentioned on Episode 99 of Stogie Geeks that an Connecticut Shade wrapper project is in the works.
At a glance, here is a look at the Regius Seleccion Orchant 2014 line.
Blend Profile
Wrapper: Nicaraguan
Binder: Nicaraguan
Filler: Nicaraguan
Vitolas Available
Robusto: 4 3/4 x 52
Torpedo: 5 1/2 x 52