Assessment Updates will be posted on this web-site to: 1) Assess "pre-review" cigars that were not given a rating or score (typically pre-release cigars); 2) Provide numeric ratings to cigars previously assessed prior to the implementation of the numeric scoring system; 3) Provide a re-assessment and re-score of a previously assessed/score cigars. Today, we re-assess the Tatuaje Baby Face from the original 2012 Tatuaje Little Monsters series. This was a cigar we assessed back in July, 2012.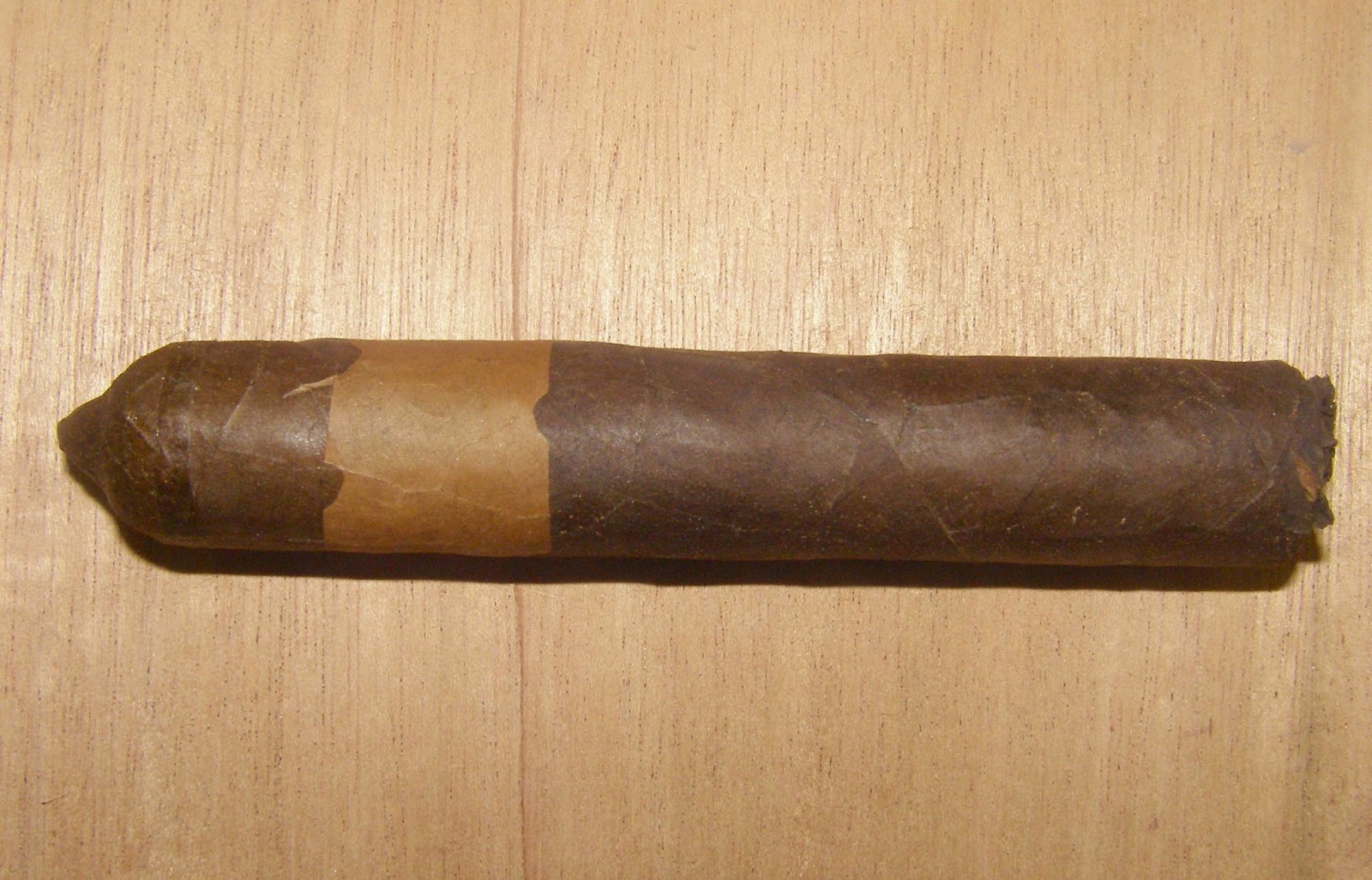 Wrapper: Mexican Maduro
Binder: Nicaraguan
Filler: Nicaraguan
Baby Face: 4 3/8 x 50
Each year since 2008, Tatuaje has had an annual release known as the Tatuaje Monsters Series. This is an annual limited edition release that has been a tribute to a character in a monster / horror movie.  These cigars have typically been longer cigars and have been "one and done" releases.  In 2012, Tatuaje released their Little Monsters sampler pack.  This sampler consisted of smaller vitolas of the Monsters Series releases. Baby Face is a smaller version of its Monsters Series counterpart, the Tatuaje – The Face.  This past week, Tatuaje released a third vitola called the Pudgy Monsters Face which is the length of the Baby Face and ring gauge of the original Face. Both cigars pay tribute to the Leatherface character in the Texas Chainsaw Massacre.
The Face / Baby Face release is the one release in the Monsters / Little Monsters series that has featured a Mexican wrapper.  The cigar features a fuma style cap and a covered footer.  Both cigars do not have a cigar band, but instead feature a piece of jagged-cut natural tobacco wrapper creating a band effect – and also paying homage to the Leatherface character.
From a flavor profile standpoint, the smoke delivered notes of espresso / mocha and red pepper. To a lesser extent there were notes of cream, grass, leather, and nut.  Like when I previously smoked the Baby Face, the red pepper and espresso / mocha combination alternated in intensity  For what ever reason, I found this cigar to have a little more in the way of strength and body than two years ago as both attributes were in the medium to full range.
Summary
Burn: Excellent
Draw: Excellent
Complexity: Medium
Strength: Medium to Full
Body: Medium to Full
Finish: Excellent
Assessment: 4.0 – Box Worthy
Score: 93 (July 13 Score – 91)
References
Original Review: Tatuaje Baby Face (Part of the Little Monsters Series)
News: Tatuaje 2012: Tatuaje Cojonu 2012, Monster Series 2012 (Little Monsters Series, Mummy), My Father La Duena
Price: $7.50 (Sold as a part of the $75.00 Little Monster Sampler)
Source: Purchased
Stogie Geeks Podcast: Episode 23 – "Attack Of The Little Monsters"
Stogie Feed: Tatuaje Baby Face, Little Monsters Baby Face