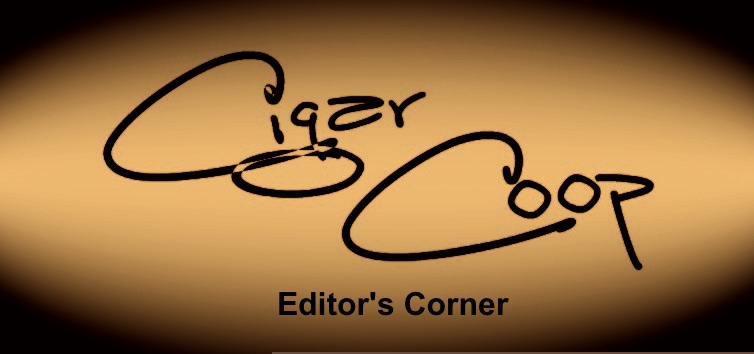 As many know, the FDA has moved forward and has made proposed regulations to the premium cigar industry in their Deeming Document. The FDA is now soliciting public comment to these regulations. This past month, both the Cigar Rights of America (CRA) and International Premium Cigar and Pipe Retailers Association (IPCPR) has provided guidance on submitting comments for both consumers and retailers respectively.  We have included the guidance below.

Consumers: Guidance from the CRA
Retailers: Guidance from the IPCPR
Meanwhile, for the fifth consecutive year, Cigar Coop (and now Stogie Geeks) are planning to bring you the most comprehensive IPCPR coverage the industry has ever seen.  We don't just cover a trade show as an event, we do pre-game, actual game, and post-game coverage.  As a result our coverage officially gets underway this month.  It continues into July leading up to the show itself – and then we dissect the show in late July and into August.
Last year, we moved our coverage to have a product focus – and moved away from the IPCPR interviews (although you may see a few).  Instead our weekly Stogie Geeks show delivers interviews, and we can leverage our world class production studio and team – plus get a whole lot of time doing it that way.  We've been able to have many of the leading people in the cigar industry as special guests.  We include a list at the end of this article.
While you can expect a barrage of press releases, you won't many of them here.  Our site will continue to focus more on original content – and we will take those press releases and craft our original worded articles from them.  This allows us to tie the news in the bigger scheme of what the company and/or line is doing – as well as analyze industry trends  Occasionally, where appropriate, we will post a press release.
We could not deliver this coverage the level we do without the support of our audience – and our sponsors (Debonaire Cigars, Ocean State Cigars / Mr J's Havana Shop, and Havana Cigar Club) – a huge thank you.
And a thank you to all of our guests in the past 10 months on
Stogie Geeks
:
Gabirel Alvarez, KUUTS LLC
Jose Blanco, Las Cumbres Tabaco
Matt Booth, Room 101 Cigars
Glen Case, Kristoff Cigars
Brian Chinnock, Chinnock Cellars Cigars
Omar de Frias, Fratello Cigars
Arielle Ditkowich, La Sirena Cigars
Anwar Elboustani, El Cedro Cigars
Erik Espinosa, Espinosa Cigars
Andre Farkas, Viaje Cigars
Seth Geise, Seth's Humidor
Alex Goldman, Royal Gold Cigars
Gary Griffith, House of Emilio
Kyle Hoover / Chris Kelly, Ezra Zion Cigars
K.C. Johnson, L'Atelier Imports
Pete Johnson, Tatuaje Cigars
Paul Joyal, Ocean State Cigars
Antonio Lam, Reinado Cigars
Logan Lawler / Rob Rasmussen, Cigar Chat
Skip Martin, RoMa Craft Tobac
Rafael Nodal and Hank Bischoff, Boutique Blends Cigars
Eddie Ortega, Ortega Cigars
Fred Rewey, Nomad Cigar Company
Lou Rodriguez / Justin Andrews, Lou Rodriguez Cigars
Grace Sotolongo, Sotolongo Cigars
Enrique Sanchez Icaza, 1502 Cigars
Steve Saka, Former Drew Estate CEO
Barry Stein, Miami Cigar and Company
Jack Torano, Torano Family Cigars
Joe Torres / Steven Dru, ONE 13 Cigars
Victor Vitale, Legacy Brands
Scott Weeks / J .R. Dominguez, Iconic Leaf Cigar Company
Robert Wright, Pura Soul Cigars
Phil Zanghi, Debonaire Cigars