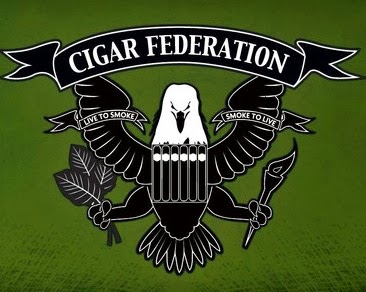 Cigar Federation has been sold by Ezra Zion Cigars to Logan Lawler. The press release around this announcement is included below:
Cigar Federation, the #1 cigar social-network and entertainment website, has been purchased by Logan Lawler.
"I am ecstatic." said Lawler "The cigar industry is a great family of people who are bonded together by one thing—passion! It's a thrill to be able to continue to work and innovate in a culture that embraces the next generation of new media."

Cigar Federation was founded by Ezra Zion Cigars in 2011, though Lawler and his team have been managing the website since the beginning of 2013.
"I can't think of anybody else that I'd rather see write the next chapter in the Cigar Federation story." said previous owner Kyle Hoover. "I'm expecting great things."
"I couldn't be happier. Logan is the right person to take Cigar Federation to the next level." said previous owner Chris Kelly.
The Cigar Federation moderator staff and its lineup of weekly live show programming, including CigarChat, Stogie Geeks, HalfAshed, What Embargo, and Sharing our Paritings, will also continue.
"We've got a great content and personalities on the site. Our traffic numbers are setting new records every month. We're going to build on the foundation that's been laid while continuing to grow the community though new innovations." continued Lawler.
"Under its own brand Delaware Cigars will continue to be the exclusive advertised store on Cigar Federation."
The Cigar Coop and Stogie Geeks brands are a separately owned and operated business entity from Cigar Federation. Cigar Coop / Stogie Geeks has no ownership or financial ties to Cigar Federation nor to the Cigar Federation Store. We provide the live feed of our weekly Stogie Geeks broadcast on Cigar Federation to foster the spirit of collaboration in the cigar community.