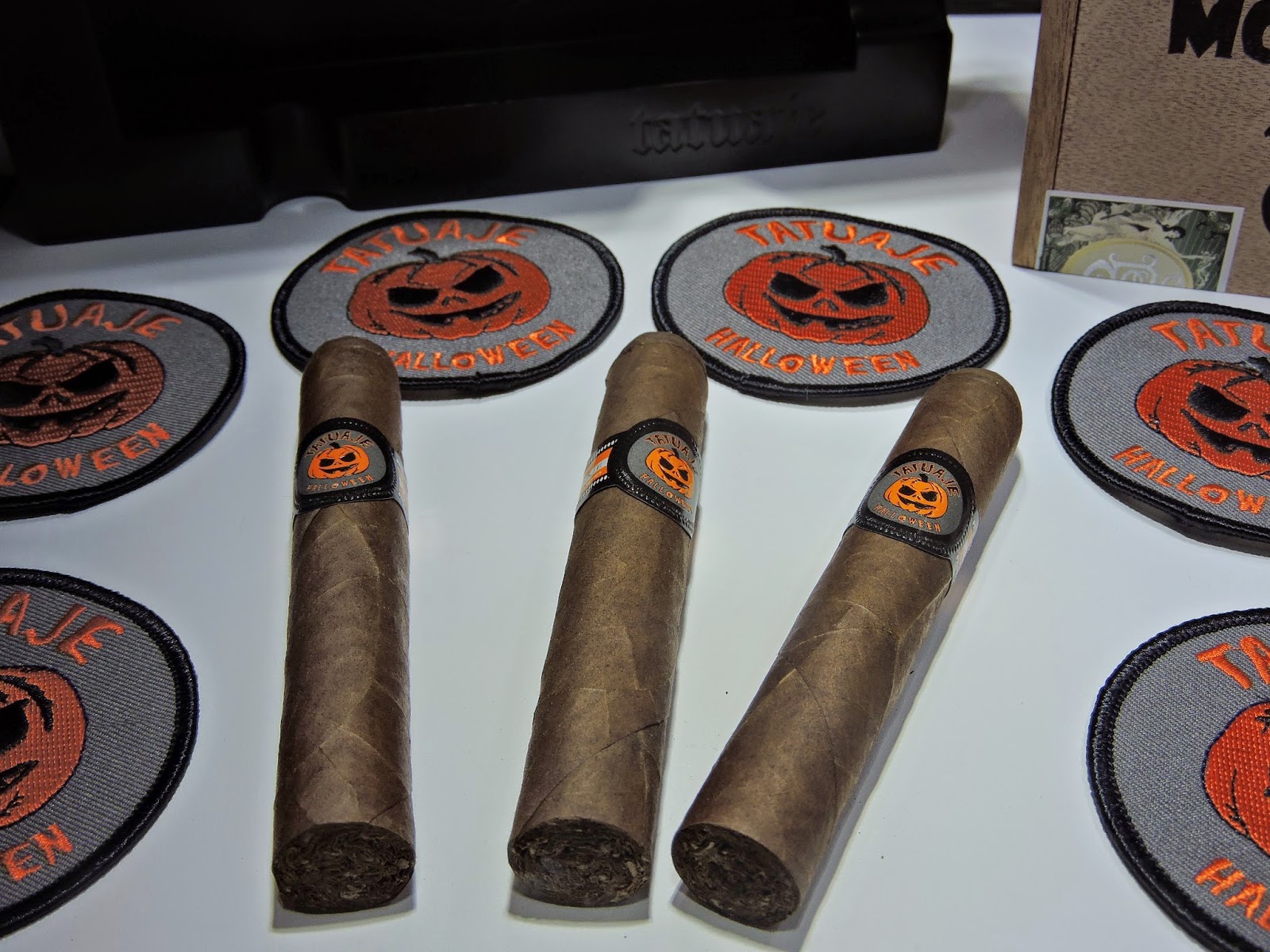 Tatuaje Halloween Series – 2015 IPCPR Photo
At the 2014 IPCPR Trade Show, Tatuaje Cigars showed a cigar known as the Tatuaje Halloween Series. This is not a release that is slated for this year, but one that is scheduled for the Fall of 2015. This could be setting the stage for a possible 15 month window of anticipation.
Pete Johnson told us that the current plans for this release are that it will only be available to retailers that attend the 2015 IPCPR Trade Show in New Orleans. He also added that this would be available only on Day One of that trade show.

The Tatuaje Halloween Series is not the only 2015 release planned. The Tatuaje Hyde, the eighth installment of the Tatuaje Monsters Series is also slated for the Fall of 2015. At this time, the Halloween Series will not be done in lieu of the release of the Hyde (or any Monsters release) at this time.
Tatuaje is not the only company to announce 2015 releases at the 2014 Trade Show. Alec Bradley showed off a potential 2015 release called the Alec Bradley Sanctum