On the eve of the 2014 IPCPR Trade Show in Las Vegas, Tatuaje Cigars founder Pete Johnson showed off the packaging of what will be the next two installments of the Tatuaje Monster series – Tatuaje Jekyll and Tatuaje Hyde. Johnson listed these as his 2014 (No. 7) and 2015 (No. 8) installments.
Back in November, Johnson was a guest on our Stogie Geeks show where he first broke news that this particular project was under consideration. While the full details of the project were not released back then, it is now clear that this will be a two year project.
In the photo Johnson showed off of the packaging, the boxes of Tatuaje Jekyll No. 7 and Tatuaje Hyde No. 8 form a single image of the split personality of Dr. Jekyll and Mr. Hyde.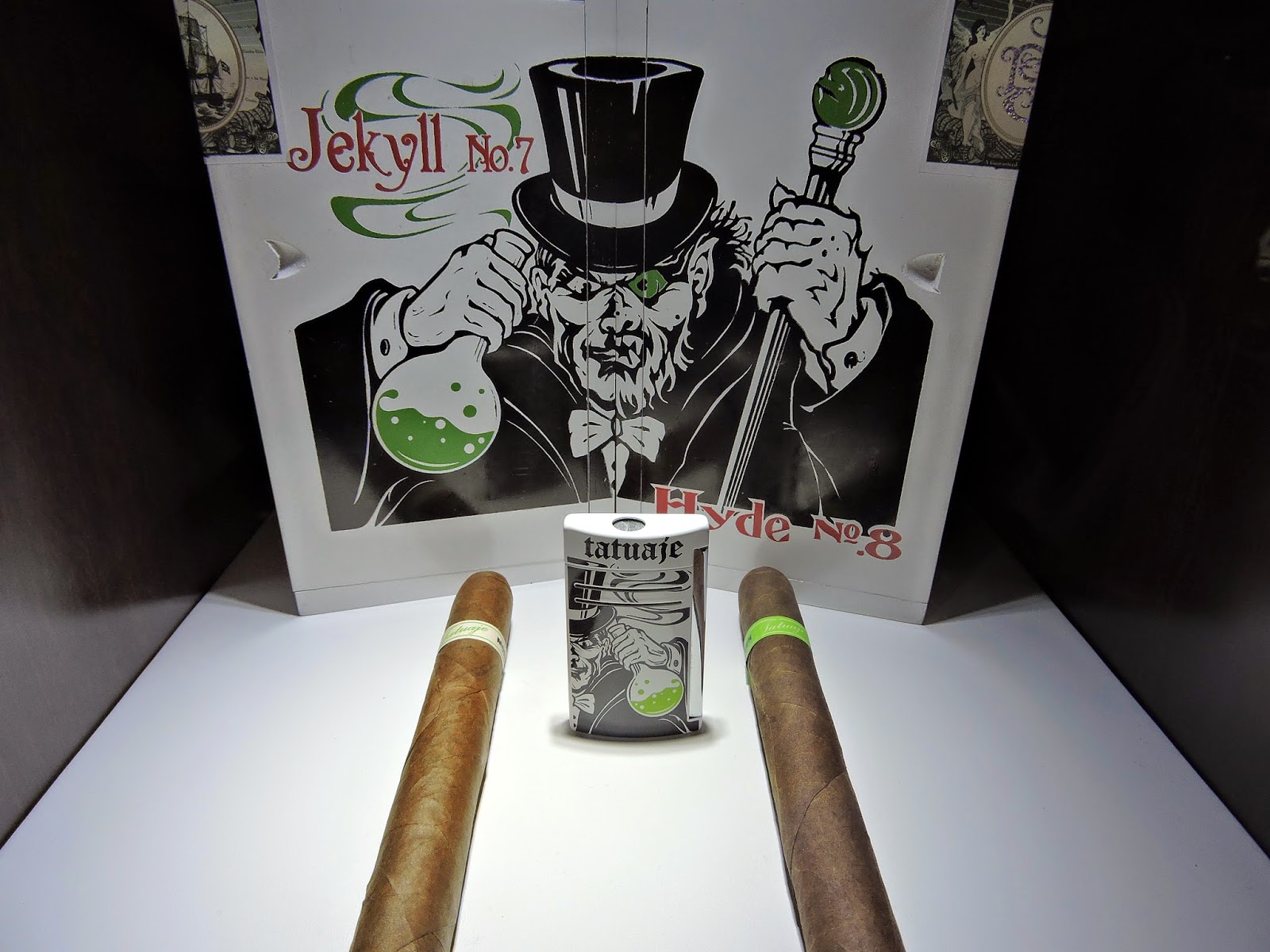 In the banding, the Tatuaje Jekyll is white with green font. The Tatuaje Hyde is inverse – green with white font.
Johnson confirmed to Cigar Coop that that the Tatuaje Jekyll will feature the Sancti Spiritus wrapper – marking the first time this wrapper has been used on a Tatuaje branded product. The Tatuaje Hyde will feature an Ecuadorian Sumatra wrapper. Both cigars are Churchill size measuring 7 x 49.
It is anticipated that some or all of this project will be on display at the 2014 IPCPR Trade Show. There is no confirmation on the release dates, but typically the "Unlucky 13" retailers who are to receive "dress boxes" are selected in late September and the dress / non-dress boxes arrive before Halloween.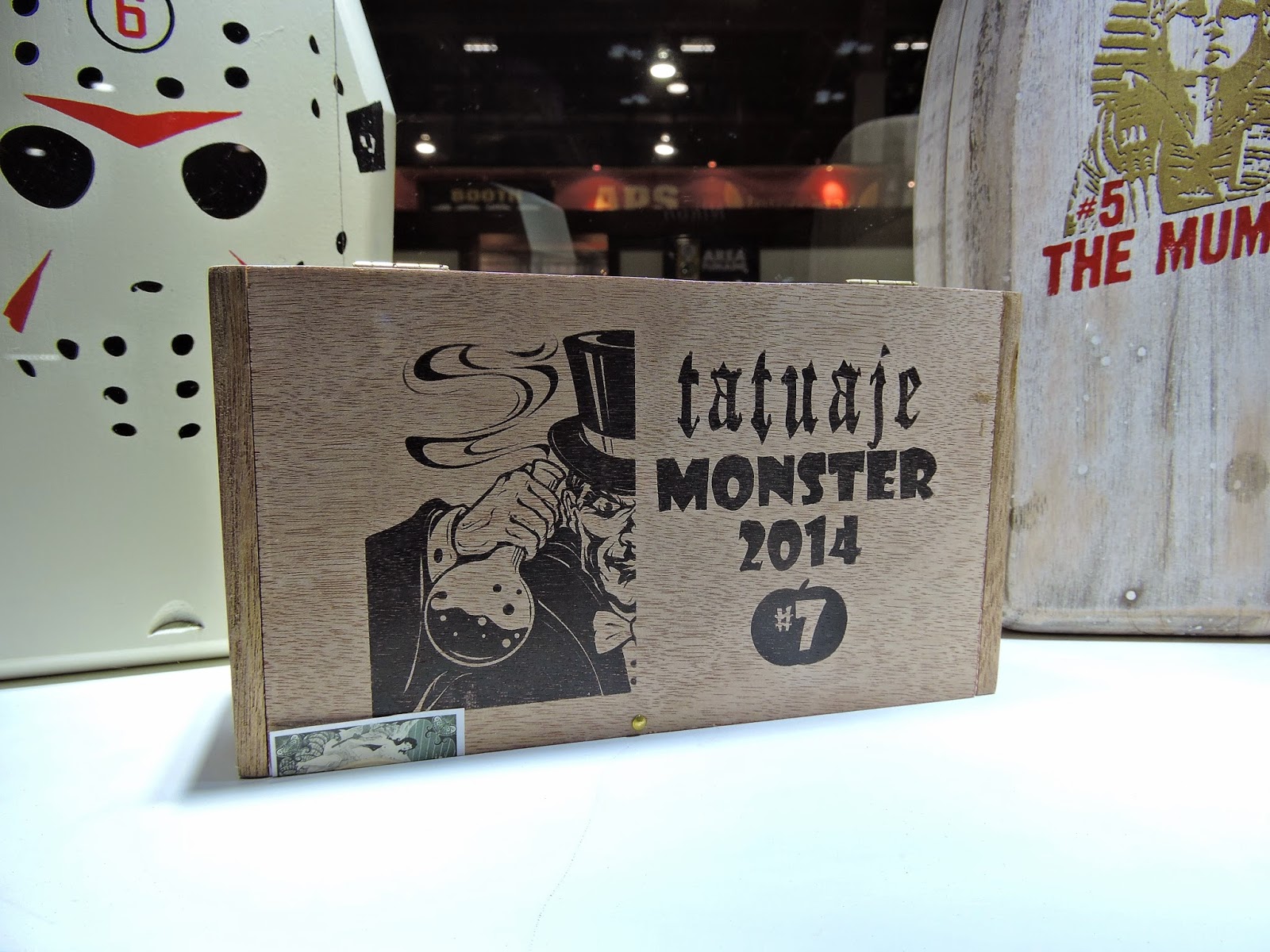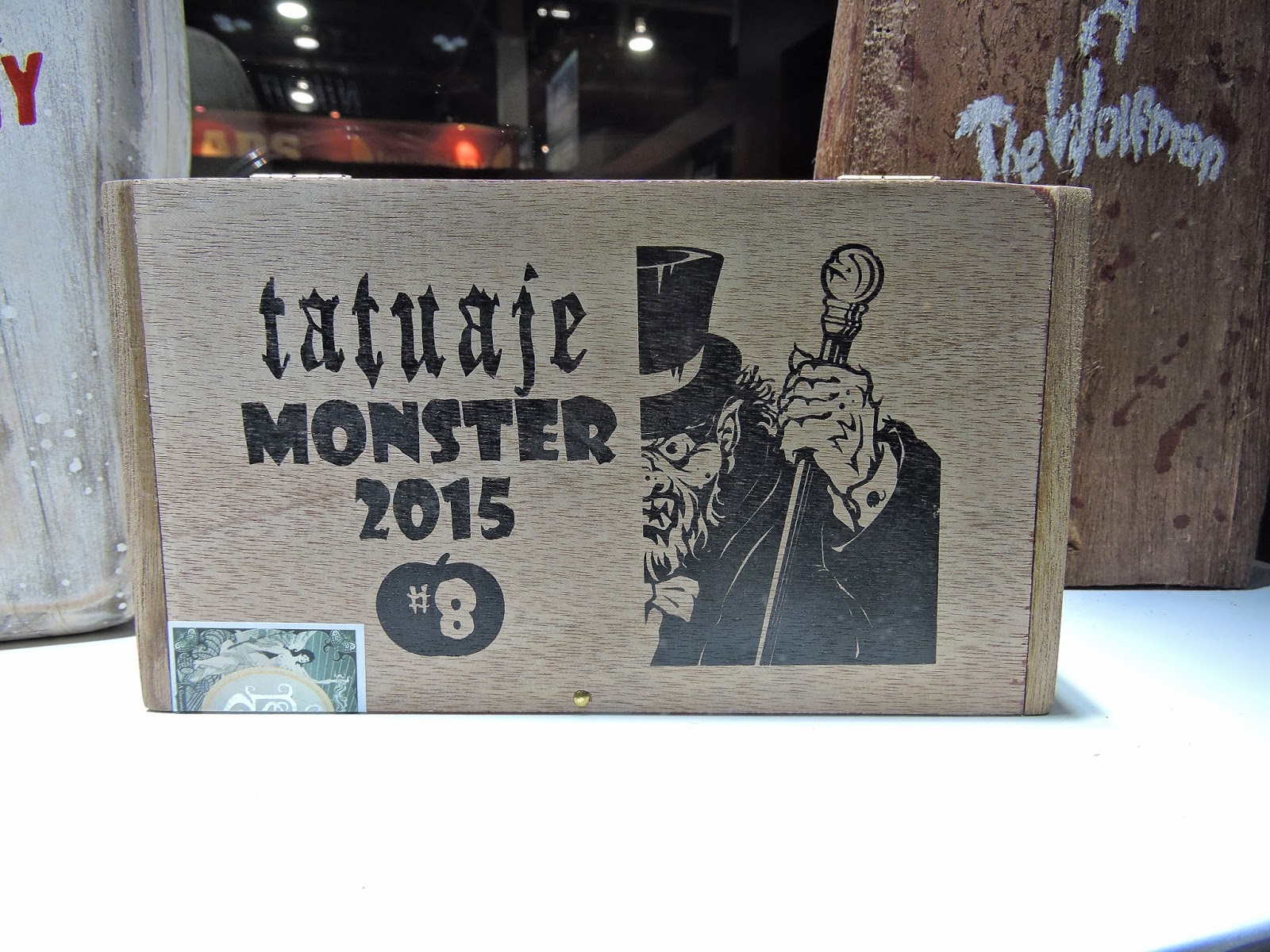 Update 7/30/14: Added additional photos and information from IPCPR 2014.