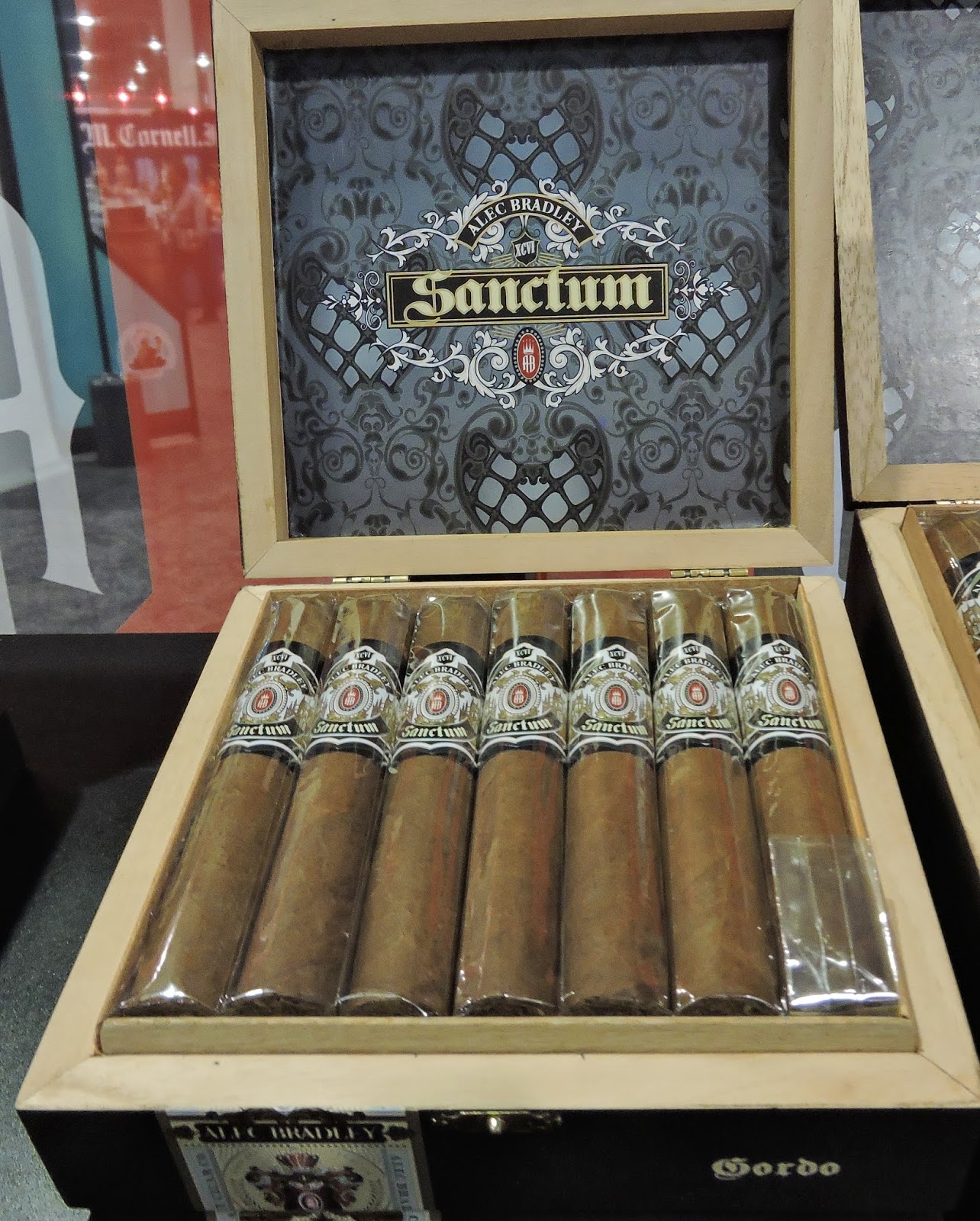 At the 2014 IPCPR Trade Show, Alec Bradley showed off a new line that is planned for the future called the Alec Bradley Sanctum. However, this is a cigar that is not going to be immediately released after the show.
According to Alec Bradley, the project is still very much in progress. The final blend was not ready to be revealed. While the packaging and sizes were being showcased at the 2014 IPCPR Trade Show, these areas have not been finalized either. One of the sizes proposed was a massive 8 1/2 x 60 vitola.
We were told that the Alec Bradley Sanctum is more likely a project planned for 2015.
Meanwhile, Alec Bradley has kept busy at the 2014 IPCPR Trade Show. The company launched a new line called Alec Bradley Coyol. At the same time, the company also showcased the recently announced Alec Bradley Family Blend – The Lineage and Alec Bradley Texas Lancero.