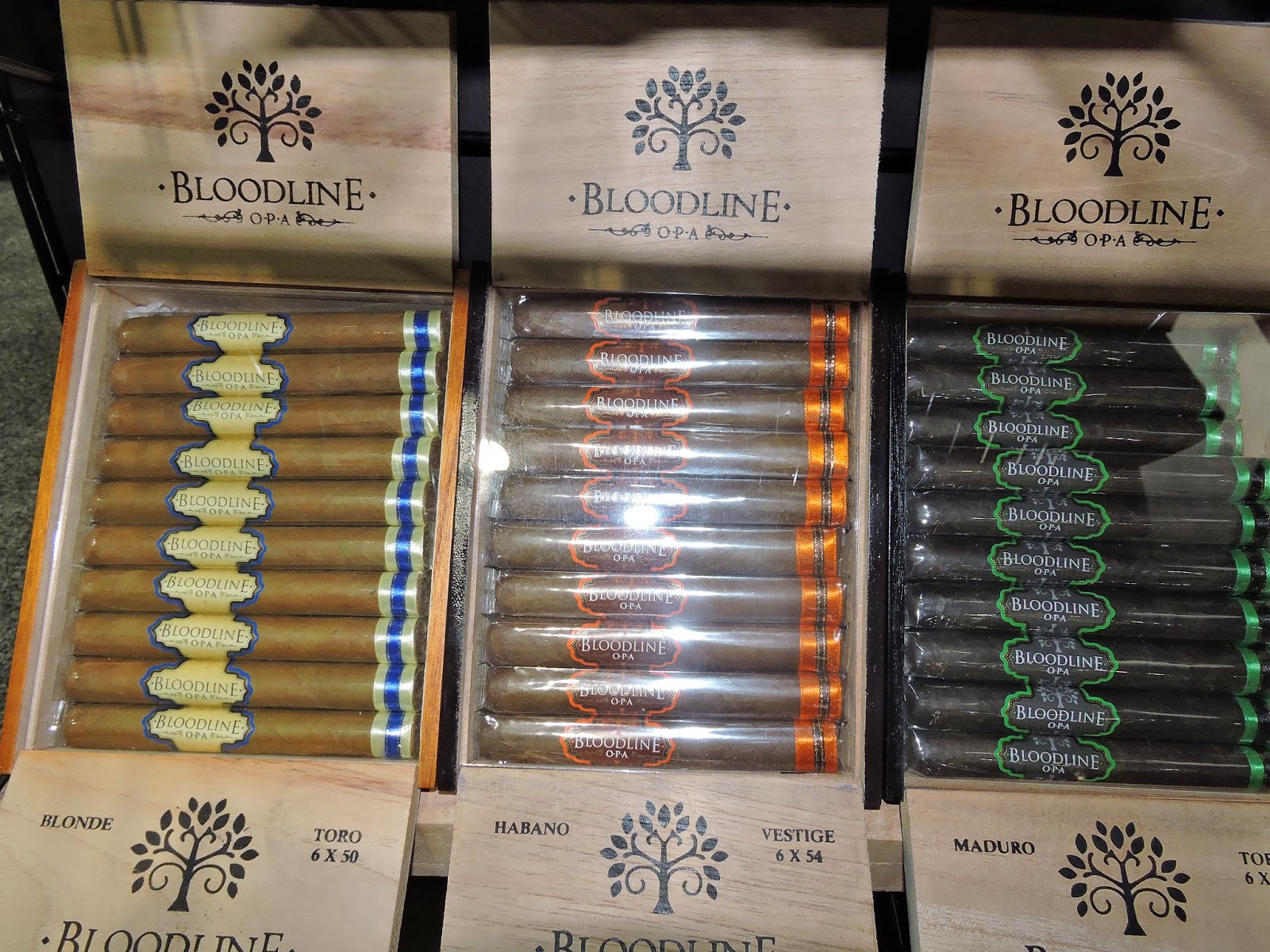 At the 2014 IPCPR Trade Show, Micah Johnson's Bloodline Cigars showcased their third blend in the Bloodline O.P.A. line – the Bloodline O.P.A. Maduro. In addition to the launch of the Maduro, the company showcased its new packaging for the Bloodline O.P.A. Habano that was released earlier this year.
The O.P.A. stands for the Oliva, Perez, and Aganorsa and pays homage to these original growing fields that were in Cuba, but now have their seeds used in Nicaraguan.

Bloodline Cigars launched a year ago with its Bloodline O.P.A. Blonde and Bloodline O.P.A. Habano. Originally both cigars featured similar banding, but the Habano has now been moved to an orange and brown color scheme. The differentiating factor with this line is the Soft Crush fermentation process that is implemented for these cigars. This adds pressure to the fermentation process by a gentle squeeze under weight. This process adds natural heat and increases the temperature and duration. In addition the cigars are made with up to 75 percent ligero in the blend.
Bloodline Cigars are distributed by Esteban Carreras Cigars.