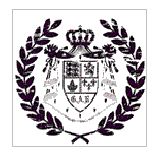 Gran Habano Cigars has been informed
Gran Habano was notified by the U.S. Trademark office stating that "Gran Habano" is misleading the public. The office is stating that the brand name "Gran Habano" misleads the public into thinking the product is a Cuban cigar products.
Gran Habano is requesting that customers and retailers complete a form acknowledging they understand that a Gran Habano product is not a Cuban one. The form can be faxed to (305) 436-5740 or email to info@ghcigars.com.
Links to the forms appear below: