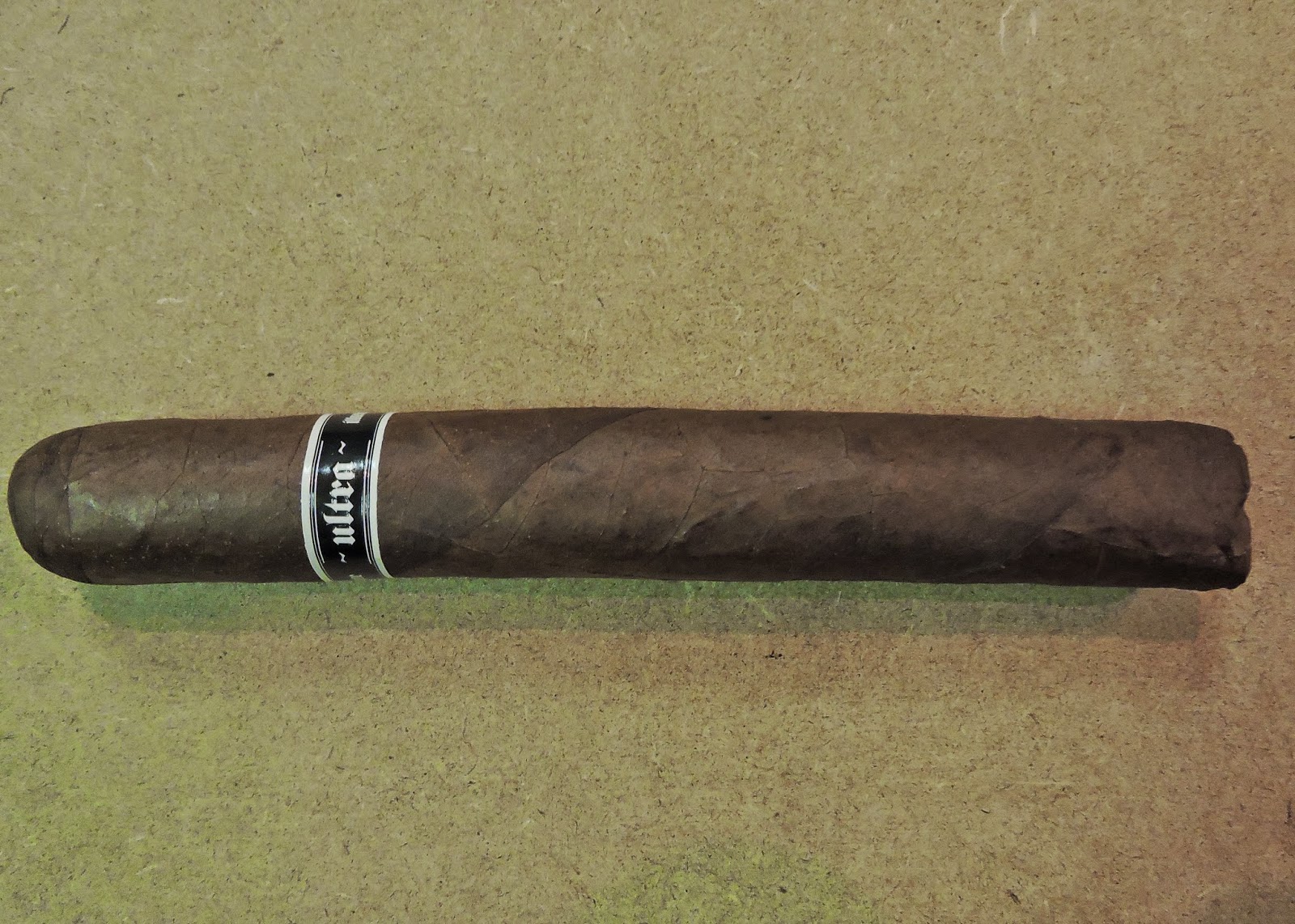 At the 2014 IPCPR Trade Show in Las Vegas, Illusione Cigars' owner Dion Giolito revealed a new line extension to the Illusione Ultra line. The Illusione Ultra OP No. 7 adds a new parejo shaped extension to the line. The OP No. 7 comes in at 6 1/2 x 58. The 58 ring gauge is not only the largest ring gauge in the Ultra line, but it also is one of the largest ring gauges released by Illusione to date.
The Ultra OP No. 7 becomes the fifth vitola in the line, but only the second parejo-shaped one. The Ultra line was launched in 2011 in a parejo shape with the petit corona-sized limited production MKUltra. Following that release, three addition box-press vitolas were added in 2012.

The Illusione Ultra is considered to be strength-wise to be one the most powerful line in the Illusione portfolio.
At a glance, here is a look at the Illusione Ultra line:
Blend Profile
Wrapper: Nicaraguan Corojo
Binder: Nicaraguan
Filler: Nicaraguan
Vitolas Available
Ultra OP No. 7: 6 1/2 x 58 (Parejo)
Ultra OP No.1: 6 3/4 x 56 (Box-press)
Ultra OP No. 4: 4 3/4 x 48 (Box-press)
Ultra OP No. 9: 5 1/2 x 56 (Box-press)
MKUltra : 5 1/8 x 42 (Parejo – Limited production)