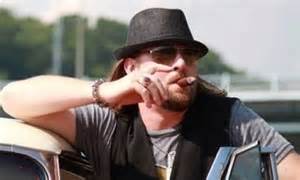 For the second week in a row General Cigar Company made headlines with a brand acquisition. Last week the announcement of General Cigar Company's acquisition of the Torano Family Cigars sent shockwaves into the cigar industry. Earlier today it was announced that General Cigar would be acquiring the brands of Leccia Tobacco, the company headed by Sam Leccia. While both acquisitions were strategic to General Cigar, they were made for very different reasons. In the case of the acquisition of Leccia Tobacco, this has all of the makings of a "win win" for both General and Sam Leccia.

As a part of the acquisition, General Cigar will market and distribute Leccia Tobacco's three lines: Leccia Black, Leccia White, and Luchador. The Leccia lines are being added to the Foundry Tobacco Company brand – a subsidiary of General Cigar that was launched in 2012. Sam Leccia will also be joining General Cigar Company as an employee becoming a "Cigar Blend and Tobacco Specialist". It is worth noting that former Torano Family Cigars President Charlie Torano became a consultant to (but not an employee of) General under the acquisition.
As we did with the Torano acquisition, I'll break down the Leccia Tobacco acquisition and share some of my thoughts and perspectives.
The Pending Sale of Torano Family Cigars Set the Leccia Acquisition in Motion
Cigar Aficionado reported that Charlie Torano as an investor in Leccia Tobacco, but Leccia Tobacco was never a part of the Torano acquisition. The report says that Torano relinquished his share of ownership back to Leccia prior to the sale. However given that Torano Family Cigars was the exclusive distribution partner of Leccia Tobacco, this now created problems for Leccia and the future of his company. When plans were made for the Torano sale, Leccia also had a two month window to decide what to do.
With the loss of a distribution partner, Sam Leccia had some decisions to make. He would either have to handle his own distribution, find a new distribution partner or sell the company / brands. While Leccia could be considered a successful startup boutique, we all know that there are high costs in starting a cigar company. Moving forward building a back-end infrastructure and sales force to support his own distribution wasn't going to come cheap. While finding another distributor was another option, but one has to question profitability of that arrangement.
When an offer was made by General Cigar Company, Leccia eventually settled on the last option. While we don't know any financial terms of the arrangement, one can assume it is mutually beneficial.
Did the threat of FDA regulation play a role in this Decision?
When Charlie Torano sold his brands to General Cigar last week, I mentioned that it was hard not to consider the threat of FDA regulation playing a role in this decision. The threat of regulation was very real to the Torano brands. Many were created after 2007 under a ten dollar price point. "Option 2" to exempt premium cigars contains a proposed thus could be subject to regulation. Now take Leccia Tobacco's portfolio. All three brands are not even two years old, and all are under the proposed ten dollar price point being proposed by the FDA. Given Leccia's position, he too might have seen the writing on the wall.
It has been suggested that the pending General Cigar IPO might be more of a factor than the FDA at play here. While it's a valid point for General's reasons for moving forward with an acquisition, it is not Torano's and certainly not Leccia Tobacco's rationale for selling.
In the end as I said with Torano, it's still hard to not consider the threat of FDA regulation weighing into this decision.
Rationale for Moving Leccia into Foundry
While no official reason was given for the move of the Leccia products to the Foundry brand, this was the best fit for Leccia.
Sam Leccia is a popular name among the cigar geeks. I still think to the mainstream world he is a bit of an unknown name. Yes many people heard of Cain and Nub, but many cigar enthusiasts I talk to still do not know of Leccia. While Leccia Tobacco was met with great fanfare, I feel it was still by a small, but vocal group. It is also worth stating that Leccia Tobacco was still a small company with three brands.
Foundry was established in 2012 as a subsidiary to General Cigar Company. It is sort of a "think lab" within the General to create innovative and sometimes experimental blends using rare tobaccos. Foundry, along with CAO are probably the two most "non-traditional" brands in the General Cigar portfolio.
While I'll argue he isn't the biggest name in the industry, Sam Leccia is still a dynamic personality who combines a lot of respect for traditional cigar making with modern, innovative thinking. Leccia Tobacco was too small to be its own brand. – therefore either Foundry or CAO was the place for the Leccia brands. CAO does have Rick Rodriguez and is an established brand. As for Foundry, it is a brand General is still looking to "break out". To me, this was a no-brainer – the right decision was made bringing Leccia into Foundry.
Did General Look to Acquire the Brands or Leccia himself?
The fact that Leccia said that his products could be re-branded without the Leccia name says it all says it all. However bringing Sam Leccia in with his blends helps fill a void in the General Cigar Company scheme.
The irony is the two brands that Leccia was a best fit for were two brands that have personalities already – namely Michael Giannini at Foundry and Rick Rodriguez at CAO. These two both came from La Gloria Cubana a few years ago. Rodriguez moved over to CAO at the end of 2010 and Giannini has assumed a larger role at General that now includes La Gloria Cubana, Foundry, and other projects. Beyond Rodriguez and Giannini, there are not many more people at General who are the Cigar Celebrity type. It is safe to assume Leccia can now fill this role at Foundry with the potential to cross-over down the road.
Leccia made three outstanding lines. When looking at General's vast tobacco catalog, other than the fire-cured Leccia Black blend, I'm not sure there is anything else revolutionary among the three. Even with Leccia Black, it seems as though 2013's fire-cured buzz has died down. One can argue Leccia Black and White can use a packaging facelift. This could allow better promotion of the fire-cured tobacco within the Leccia Black blend. It could be the perfect change to boost this.
Very simply, Charlie Torano was not a part of the Torano Family Cigars acquisition – however Sam Leccia was a definite part of the Leccia Tobacco acquisition.
Will Sam Be Given Creative Freedom at General?
It's easy for many to say that this is the case of the big guerrilla swallowing the canary, but in reality to say General Cigar has been guilty of this is totally unfair. While General may be "corporate" when it comes to cigar companies, they have also been forward-thinking and done a lot of new innovations. Some have been more successful than others. Giannini has been given plenty of creative freedom with La Gloria Cubana and Foundry – in fact, he's been referred to in some circles as a "mad scientist". Rodriguez, along with Senior Product Manager Ed McKenna have also been given creative freedom for keeping CAO as a modern, innovative brand as well.
Given as I stated, Sam Leccia himself is a key part of this acquisition, I expect General to really tap into Leccia's creative mind. He will be working with Giannini with Foundry, and I anticipate he will take a big role with the brand as Giannini has more responsibilities. General has already said that Leccia's responsibilities will go beyond his brands.
A "Camacho" Model for Success?
It might be reaching and time will tell, but certainly some parallels can be drawn to what Davidoff has done with the Camacho brand to what General is going to do with Foundry.
While Davidoff became the traditional brand in the Davidoff of Geneva portfolio, Camacho became the edgy brand. Last year, the Camacho brand was re-invented with "The Bold Standard". Davidoff and Camacho both recognized they needed something to market and promote the brand – namely personalities. Therefore, they established the "Board of the Bold" with Matt Booth, Mike Ditka, and Rob Weiss.
Could General be thinking a similar model? Could Foundry become General's Camacho – namely the edgy brand? Will General look to Giannini, Leccia, and one other face to serve on its own board. This has proven to work for Camacho, so it's totally possible General will implement a similar model here. Either way I see the personalities of Giannini and Leccia being a powerful combination for General as they enter 2015.