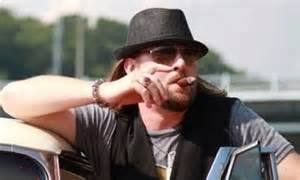 General Cigar has announced their second acquisition in less than week. Today it was announced that General has acquired the brands of Leccia Tobacco. As a part of the deal, Leccia Tobacco founder and owner Sam Leccia will join General Cigar as a "Cigar Blend and Tobacco Specialist". The acquisition and announcement is effective immediately.
In the announcement, General Cigar will market and distribute Leccia Tobacco's three lines: Leccia Black, Leccia White, and Luchador. The Leccia lines are being added to the Foundry Tobacco Company brand – a subsidiary of General Cigar that was launched in 2012. Leccia told Cigar Aficionado there is a real possibility the cigars would be branded without the Leccia name.

In his new role at General Cigar, Leccia will continue to work on new cigar products while leveraging the large tobacco resources at General Cigar. Leccia will also serve as a company ambassador. Leccia also told Cigar Aficionado his responsibilities will go beyond his own product line.
Sam Leccia was best known for being a brand ambassador the Cain and Nub brands of Oliva Cigar Company. Leccia left Oliva in 2010 and had planned to launch his own company called Sam Leccia Cigar Company. However, Leccia was blocked from launching this company due to a non-compete clause from his contract with Oliva. After having to sit on the sidelines for almost two years, an agreement was reached that would allow Leccia to return to the cigar business. He would launch Leccia Tobacco and Torano Family Cigars would be his distributor. Following last week's acquisition of the Torano brands by General, there was question of the future of Leccia Tobacco.
Leccia Tobacco launched in 2013 with the release of the Leccia Black and Leccia White blends. The Leccia Black was would feature a fire-cured leaf, the first of three releases by companies in 2013 incorporating this type of cured tobacco. Leccia followed up this year with his cigar that pays homage to Mexican wrestling, the Leccia Luchador.
In a press release announcing the acquisition Dan Carr, president of General Cigar said, "I am impressed with what Sam has achieved. He broke into the industry, worked tirelessly for years, and made a name for himself by developing interesting cigar brands. Sam will provide additional creative talent to complement the expertise of our existing team, enabling us to build on the success of his and our current brands. I look forward to his contributions in helping us accelerate our plans for Foundry Tobacco Company, and to the personal perspective he will bring to our entire brand portfolio."
"To say that I am thrilled to be joining General Cigar Company is a gross understatement," said Sam Leccia in the same press release. "Even before I began my career in this business, I experimented with different tobaccos to create new flavors and smoking experiences. Having creative freedom, access to the resources of General Cigar, and the ability to work with the company's master blenders and tobacco experts is like a dream come true. I'm beyond excited for the opportunity to take my passion for this business and my love of delivering the unexpected and put them to work for General Cigar."