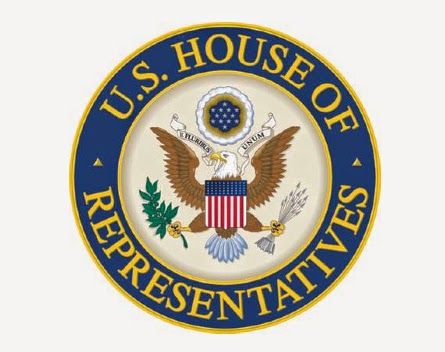 Add caption
Thirty-three members of the House of Representatives have sent a letter to the Department of Justice Office of Inspector General and Office of Professional Responsibility requesting an investigation into Operation Choke Point.
Operation Choke Point was launched in 2013 and has targeted certain legally operating industries that have been deemed "high risk" by pressuring banks to deny financial services. The program has also targeted the tobacco business and as a consequence several IPCPR member retailers have said they have been impacted by this program and denied financial services.

The letter states: "After extensive research, the House Oversight and Government Reform Committee issued a report on May 29, 2014, based on documentation provided to the Committee by DOJ officials. The findings showed an egregious abuse of power that we believe merits your full attention and a formal investigation." The letter also states, "Operation Choke Point is a blatant abuse of legal authority on the part of the DOJ."
One of the members who signed the letter, Blake Luetkenmeyer (HR 4986) has proposed a bill that would amend what Operation Choke Point by not allowing regulators to target a businesses that: "is licensed and authorized to offer such product or service;''(2) is registered as a money transmitting busi- ness under section 5330 of title 31, United States Code, or regulations promulgated under such section; or''(3) has a reasoned legal opinion that dem- onstrates the legality of the entity's business under applicable law."
The list of members of the Hosue of Representatives who sent the letter include:
Andy Barr, R – Kentucky
Tom Cotton, R-Arkansas
Scott DesJarlais, R-Tennessee
Sean P. Duffy, R-Wisconcsin
Stephen FIncher, R-Tennessee
Louie Gohmert, R-Texas
Paul Gosar, R-Arizona
Robert Hurt, R-Virginia
David W Jolly, R-Florida
Walter B Jones, R-North Carolina
Jim Jordan, R-Ohio
Bob Latta, R-Ohio
Billy Long, R-Missouri
Blake Luetkemeyer, R-Oklahoma
Cynthia Lummis, R-Wyoming
Kenny Marchant. R-Texas
Tom Marino, R-Pennsylvania
Thomas Massie, R-Kentucky
Luke Messer, R-Indiana
Jeff Miller, R-Florida
Mick Mulvaney, R-South Carolina
Steven Pearce, R-New Mexico
Ted Poe, R-Texas
Dennis Ross, R-Florida
David Scheikert. R-Arizona
Pete Sessions, R-Texas
Adrian Smith, R-Nebraska
Steve Stivers, R-Ohio
Marlin Stuzman, R-Indiana
Lee Terry, R-Nebraska
Ann Wagner, R-Missouri
Brad Wenstrup, R-Ohio
Lynn Westmoreland, R-Georgia
A target date of November 12, 2014 has been set by the members of Congress for a response.