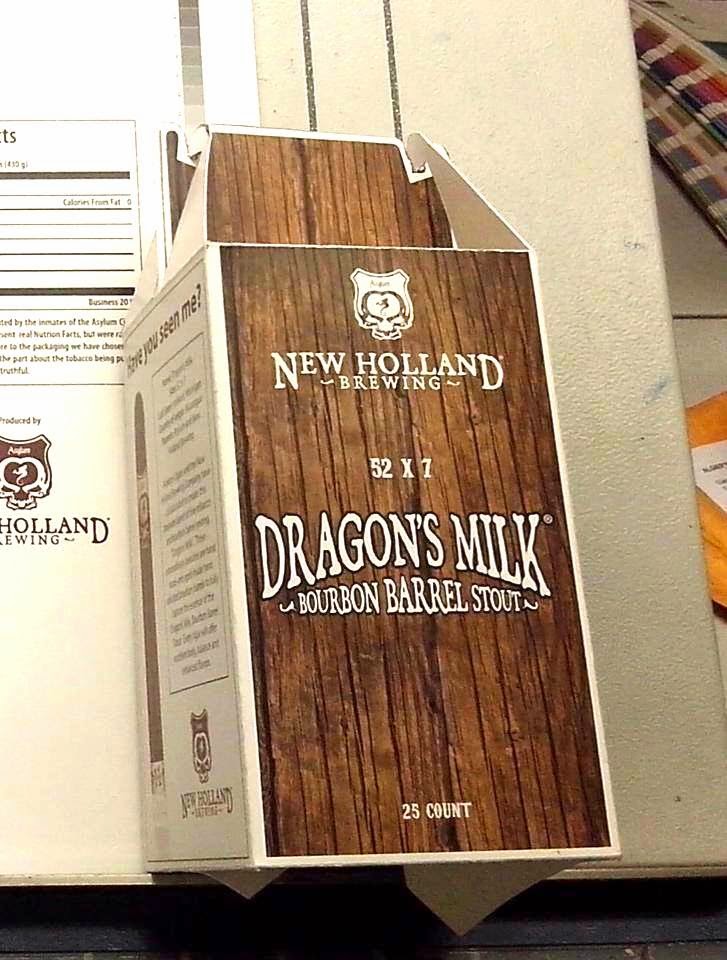 Photo Credit: Asylum Cigar Facebook page
Asylum Cigars will be teaming up with New Holland Brewery for a cigar project. The Asylum Dragon's Milk is a project which involves aging cigars in bourbon barrels. This project was first mentioned by Asylum co-owner Tom Lazuka back in April on The Cigar King Podcast.
New Holland Brewery uses barrels to make it's Dragon's Milk Beer and its Beer Barrel Bourbon. After these barrels are used for these products, Asylum Cigars is taking these barrels to age cigars in it. By aging the cigars in these barrels where the beer and bourbon was made, they absorb the flavors from the wood giving a rich stout and bourbon flavor.
The project has Michigan ties. New Holland Brewery is located in Holland, Michigan. This also happens to be the state where Lazuka hails from. Asylum Cigars are one of the brand's under CLE Cigar Company.

The Asylum Dragon's Milk will be a Nicaraguan puro made in one size – a 7 x 52 vitola. The cigars will be packaged in milk-carton boxes with 25 cigars packed per box.