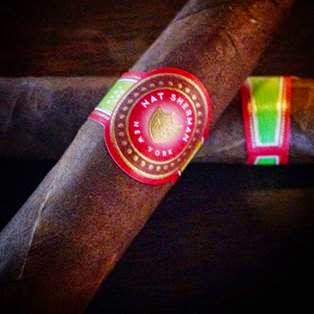 Nat Sherman has added a shop exclusive cigar to its flagship store in New York City. Today the company announced that the Nat Sherman Panamericana will be sold at the Nat Sherman Townhouse in New York City.
The name Panamericana is appropriate as the cigar is a blend of Nicaraguan and Costa Rican tobaccos wrapped with an Ecuadorian Sumatra leaf. The Nat Sherman Panamericana also is produced in the Pan-American region at the Plasencia factory in Esteli, Nicaragua.
"This new expression of Nat Sherman is sensationally complex in flavor, achieving great balance by tempering the Costa Rican tobacco's unique attributes with three different Nicaraguan tobaccos," said Michael Herklots, Nat Sherman's Vice President of Retail and Brand Development. "We've been tweaking this blend for two years, and the final product was well worth the time and effort."

Nat Sherman says the Panamericana is available for purchase at this time. At a glance, here is a look at the Nat Sherman Panamericana:
Blend Profile
The Nat Sherman Panamericana features an Ecuadorian Sumatra wrapper and a blend of aged tobaccos from Costa Rica and three tobaccos from Nicaragua.
Vitolas Available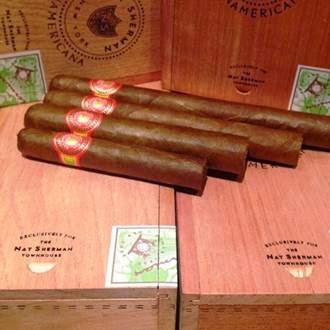 The Nat Sherman Panamericana is available in four sizes. The cigar is available in understated slide top boxes of ten cigars.
Secretos: 4 x 40 ($85.00 per box)
Epicure: 5 x 50 ($105.00 per box)
Cervantes: 6 x 43 ($92.50 per box)
Julieta: 7 x 48 ($120.00 per box)