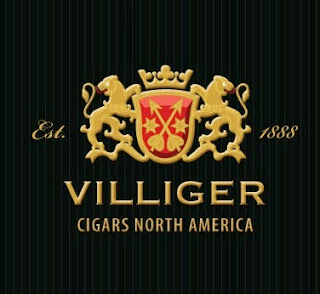 Villiger Cigars North America has announced the departure of two key members of its executive team – company President Roy MacLaren and Director of Marketing Fabian Barrantes. The announcement was made in a written communication today to its retailer base.
MacLaren has served as company president of Villiger North America since February, 2012. His appointment followed the departure of Erik Stokkbye who served as president of Villiger-Stokkebye International's North American operations. Following the appointment of MacLaren, Villiger-Stokkebye International was re-organized as Villiger North America. MacLaren's focus was to grow the premium cigar business with a focus on the North America market. Previously MacLaren served for nine years at Beach Cigar Group (the parent company for Gurkha) as its Vice President of Sales and Marketing.

In the communication, Villiger says "Over the past three years that Roy has served as President, he spearheaded extraordinary growth in the Company's premium hand-rolled division. The Villiger family is grateful for the hard work and dedication of Mr MacLaren and wishes him future success."
It was about a year ago, when Villiger announced the hiring of Barrantes as its Director of Marketing. Barrantes came over from Boutique Blends where he was instrumental in the development and launch of the Swag and Aging Room lines. Barrantes was brought in to bring in a creative and edgier look to its lines.
Villiger said in the communication, "Fabian's efforts as North American Marketing Director are also appreciated. He added great creativity and vision to our efforts in his year with the Company. He was instrumental in the launch of innovative new Villiger North America exclusive products."
While there were no announcements on the future, the Swiss-based company did reaffirm its commitment to the U.S. market. The company has said the "majority of US marketing efforts will be integrated with Europe to be consistent with the global brand strategy."
In the interim, Shawna Williams, who recently was named Vice President of Sales and Marketing and Patrick FitzGerald, Chief Financial Officer will run the operations in North America.