Assessment Updates will be posted on this web-site to: 1) Assess "pre-review" cigars that were not given a rating or score (typically pre-release cigars); 2) Provide numeric ratings to cigars previously assessed prior to the implementation of the numeric scoring system; 3) Provide a re-assessment and re-score of a previously assessed/score cigars. Today, we re-assess the Padron Family Reserve No. 85 Maduro. This was an un-scored cigar we originally assessed back in October, 2011.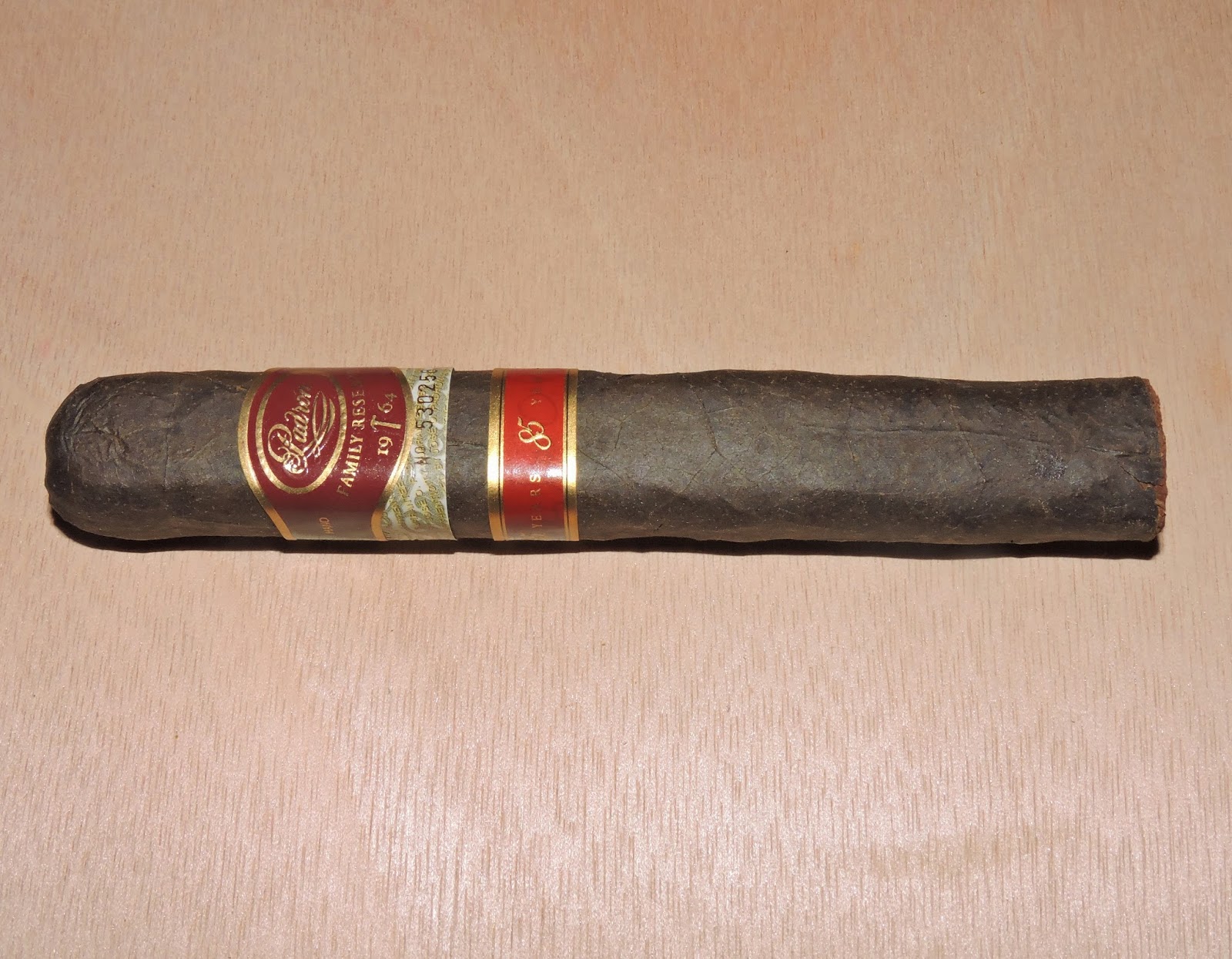 Padron Family Reserve No. 85 Maduro
Wrapper: Nicaraguan Maduro
Binder: Nicaraguan
Filler: Nicaraguan
Country of Origin: Nicaragua (Tabacos Cubanica S.A.)
Robusto: 5 1/4 x 50
The Padron Family Reserve No. 85 series was introduced in 2011 and became the fourth installment of Padron's Family Reserve line. The Family Reserve has its origins as a private blend. It features ten year old tobacco and is available in both natural and maduro tobacco. The line was originally launched in 2008 with the the Padron Family Reserve No. 44 to commemorate the company's 44th anniversary. The was followed up in 2009 with the Family Reserve No. 45 and 2010 with the Family Reserve No. 46. for the 45th and 46th anniversaries respectively. With the Family Reserve No. 85, instead of naming it for the company's 47th anniversary, the No. 85 was selected to commemorate the 85th birthday of company founder Jose O. Padron. Today we revisit the No. 85 in the Maduro wrapper.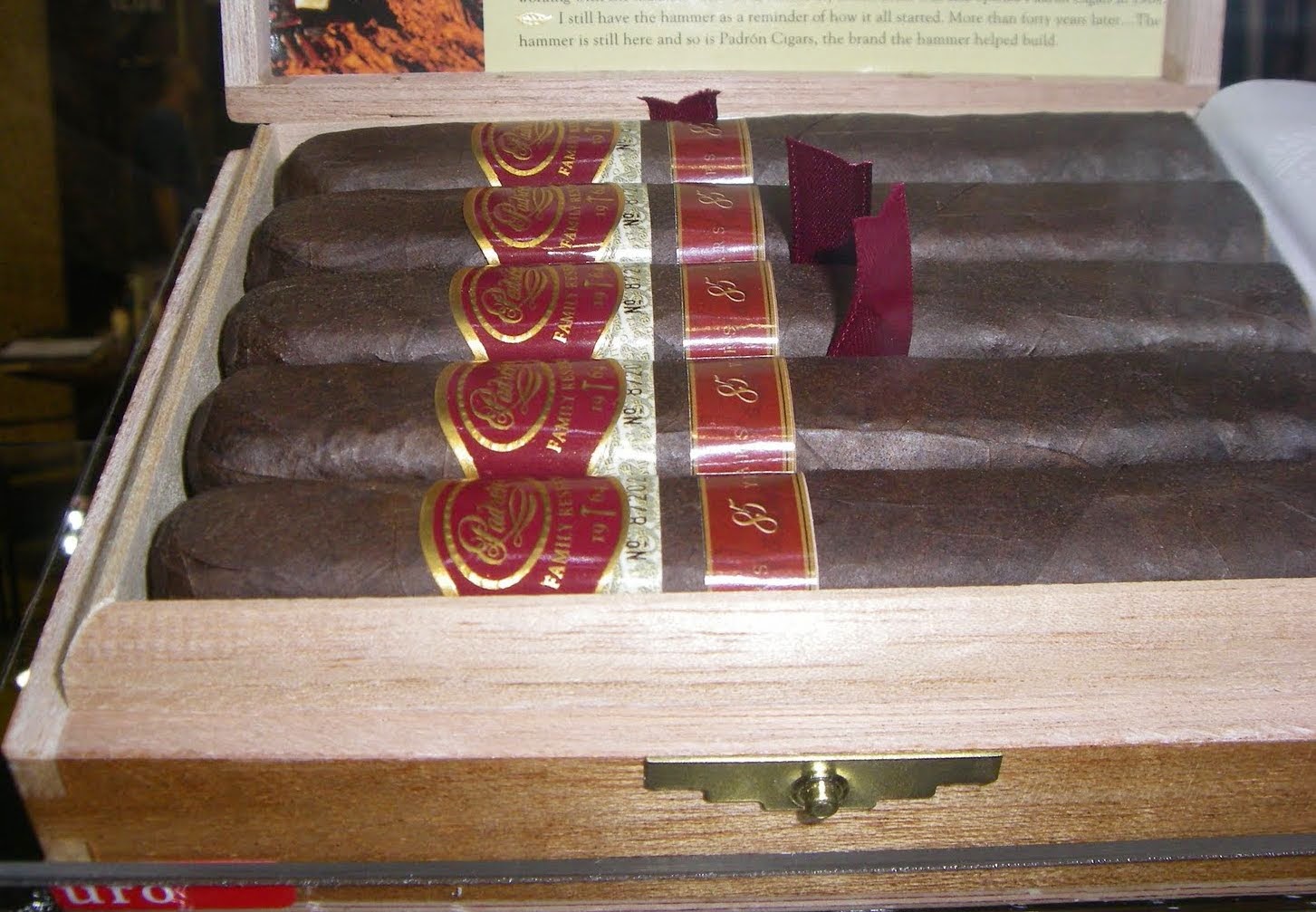 Padron Family Reserve No. 85 Maduro – Packaging (IPCPR 2011 Photo)
When I first smoked Padron Family Reserve No. 85 Maduro, I thought it was a good cigar.  While it did make the list of Cigar Coop 2011 Honorable Mentions, I still thought it fell a little short to where I expected.  Revisiting the No. 85 Maduro, I found a much better cigar – and one that performed at a level I expect a Padron Family Reserve to perform.
The Padron Family Reserve No. 85 Maduro delivered notes of rich espresso / coffee, earth, cedar, and  pepper.  I found the flavors changed-up among these notes quite a bit.  I also found there was a better harmony and synergy with these flavors from when I smoked this in 2011.  These flavors were very robust and I assessed them as full-bodied.  The strength level was a little higher than I expected – falling into the medium to full range in my book.
I also found a more significant improvement in the area of burn.  While the burn wasn't terrible in 2011, it again wasn't what I would have expected from a Padron Family Reserve.  This time the No. 85 performed nearly flawless – razor sharp with a tight ash.
Overall this is a box worthy cigar.
Summary
Burn: Exceptional
Draw: Excellent
Complexity: Medium
Strength: Medium to Full
Body: Full
Finish: Excellent
Assessment: 4.0 – Box Worthy
Score: 93 (Previous Score: n/a *)
* Note: Numerical Scores not implemented at time of original assessment
References
Original Assessment: Padron Family Reserve 85th
News: Padron Family Reserve 85th Maduro – aka Family Reserve No 47
Price: ~$20.50
Source: Purchased
Stogie Geeks Podcast: Episode 23 
Stogie Feed: Padron Family Reserve 85th Maduro