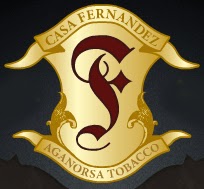 Today, we unveil the second of three new post-season awards for the 2014 Cigar Year. Today, we recognize another selection for "Factory of the Year". Given our first selection was for small, single operation, we wanted to introduce another category that was geared more toward either a larger and/or multi-faceted operation.
The winner for Factory of the Year (Larger or Multi-Faceted) is Tabacalera Tropical / Casa Fernandez. This factory operation falls more into the multi-faceted category. It has operations in both Esteli, Nicaragua and Miami, Florida. If you followed this year's Cigar of the Year Countdown, this factory was the dominant as it placed a total six cigars in the Top 30 (i.e. 20%) – including three in the top ten. At the same time, the products coming out of this factory delivered consistency and quality.

Tabacalera Tropical was founded by the late Pedro Martin back in 1978. In 2002, Eduardo Fernandez purchased the company from Martin. Today Fernandez and company President Paul Palmer run the operations of this factory. In addition the company has one of the top master blenders in the business with Arsenio Ramos. In 2011, the company opened up a small factory in Miami, Florida and has put considerable focus into its U.S. operation. The company has also had a relationship with Raices Cubanas in Honduras.
The factories are only one part of what is a vertical integration for Casa Fernandez. Fernandez owns the renowned Aganorsa farms spread throughout Nicaragua. While there are several agricultural products coming from these farms, it is the Aganorsa tobacco which has become special. The company grows most of its own tobacco – specializing in Corojo and to a lesser extent Criollo. Right now, the company sources San Andres wrapper for its maduro products.
Tabacalera Tropical / Casa Fernandez is not only making products for themselves, but they also have become a much sought after place for many other brands. Companies such as Viaje, Illusione, Ezra Zion, Sindicato, Dante, Warped Cigars and Pedro Martin (Gurkha) are all producing products at these factories. Every one of these companies scored very well this year on Cigar Coop.
The Tabacelera Tropical / Casa Fernandez might not be the biggest factory, but its a true multi-faceted operation. Fernandez, Palmer, and Ramos have had an amazing 2014 and thus it was an easy selection as a winner in this category.