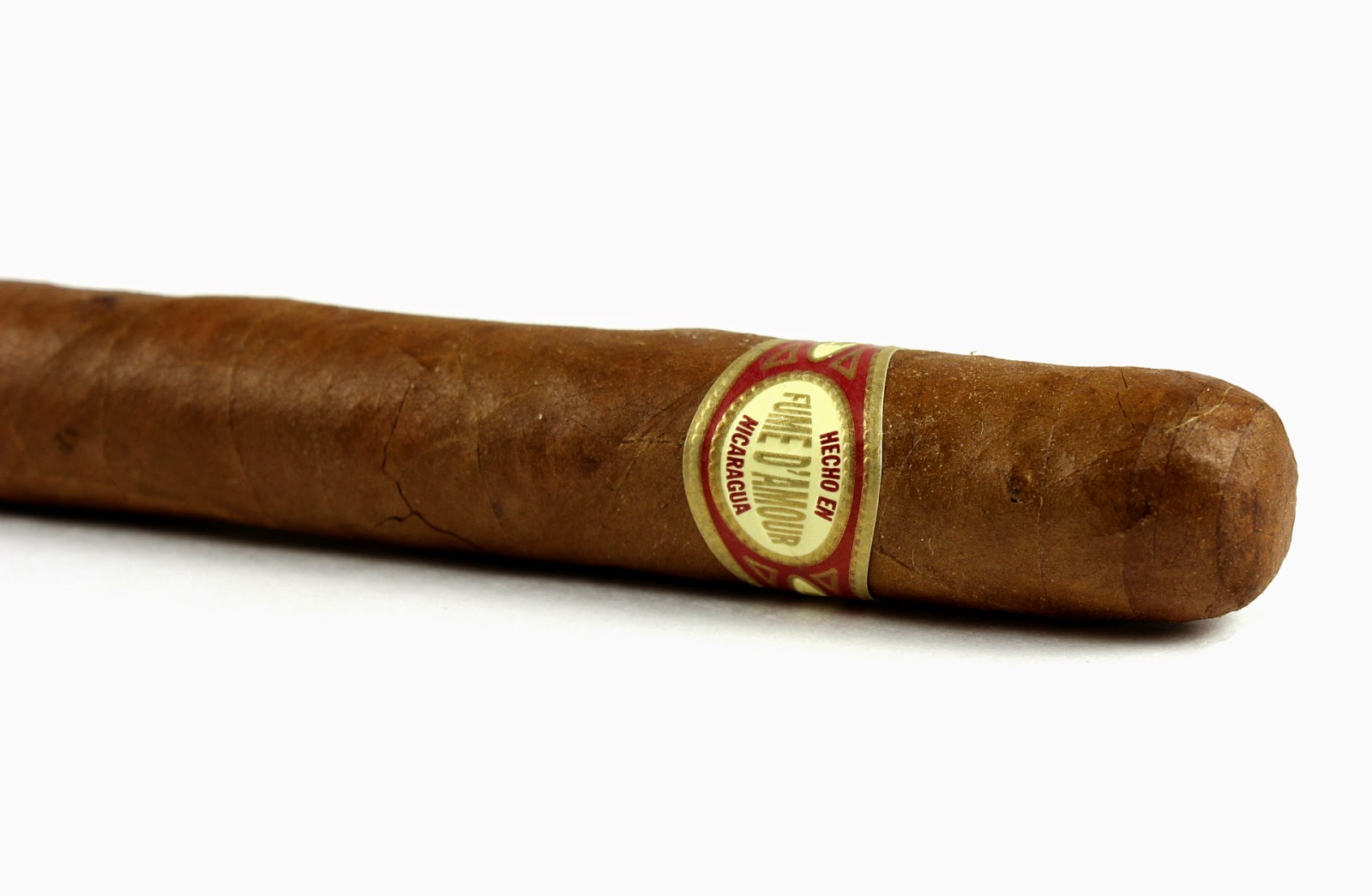 The Illusione Fume D'Amour has been named the Cigar Media Association's Cigar of the Year.  The Illusione Fume D'Amour was a new regular production Nicaraguan puro introduced by Dion Giolito's Illusione Cigars.

Translating to "to love smoke", the Illusione Fume D'Amour made its debut at the 2014 IPCPR Trade Show.  It was considered almost a ground breaking cigar on many levels.  The cigar utilizes none of the high ligero primings, but instead incorporates lower priming viso and seco leaves exposited to more sunlight – resulting in a more robust flavor.  The cigar is made at Casa Fernandez's TABSA factory in Esteli, Nicaragua and utilizes Casa Fernandez's AGANORSA tobacco in the blend.
The Fume D'Amour was launched in four sizes: Lagunas (4 1/2 x 42), Clementes (6 1/2 x 48), Viejos: (5 x 50), and Capristanos (6 x 56).
In a statement by the Cigar Media Association announcing the award:
"When the votes came in, there were cigars here and there that were receiving the Cigar of the Year vote by members of the association, but the one cigar that was consistently ranking well, if not first, by the members of the Cigar Media Association was Fume D'Amour. It gives us great pleasure to announce that the 2014 Cigar Media Association Award for Cigar of the Year goes to Illusione Cigars for Fume D'Amour."
On January 2nd, the Cigar Media Association announced its nominees for its 1st Cigar Industry Awards. The purpose of these awards are to honor and celebrate the companies and individuals in the cigar industry. It marks the marks the first time a collaborative effort among various brands of the cigar media have come together for such a process.  Cigar Coop / Stogie Geeks is a founding member of the organization.
The Illusione Fume D'Amour was one of eight nominees for Cigar of the Year.  The total list of nominees included: