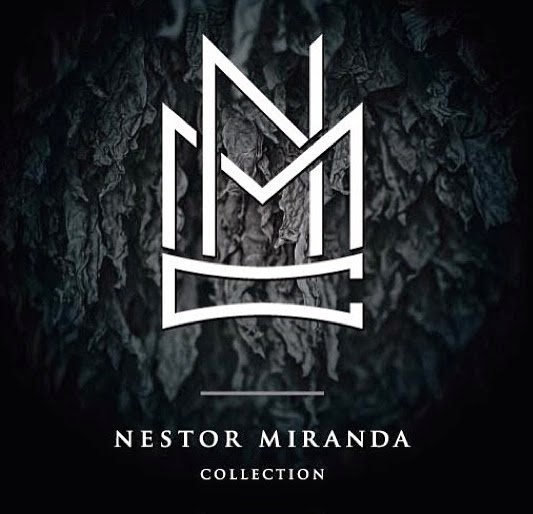 When Miami Cigar and Company Vice President Jason Wood showed his father in law, company founder Nestor Miranda the new revamped Nestor Miranda Collection line, Nestor had two questions for his son in law. First he wanted to know where his signature was on the band and second what happened to his special sizes? The special sizes refer to the brand's Danno, lancero, and Ruky vitolas. Wood was able to convince Nestor that the new logo would do just fine in terms of the new direction he wanted to take the brand. He also assured Nestor he had plans for his special sizes. On Episode 126 of Stogie Geeks, Wood explained that these sizes would now be incorporated into an offshoot of the Nestor Miranda Collection called the One Life Edition series.

The One Life Edition series will launch in March of 2015 with the return of the 7 x 56 Danno vitola. The Danno size will be made in each of the three blends of the Nestor Miranda Collection – the Connecticut, the Habano, and the Maduro. 1000 boxes of each size will be made. Wood says that the current plan is to re-introduce the lancero in 2016 and the Ruky (a short perfecto) in 2017.
Wood says as opposed to calling this a "Limited Edition" or an "Edicion Especial", they opted to incorporate the "One Life" tag into the line. The One Life tag was a philosophy the company introduced when they celebrated their 25th anniversary and coincidentally launched the rebranded Nestor Miranda Collection. Last June, Wood explained this in a press release saying, ;"It has been an honor for me to begin the process of creating a new look and feel which is worthy of what Nestor Miranda and the Miami Cigar & Co. team have accomplished over the last 25 years. The 'One Life' tagline represents the way that Nestor has and continues to live his life. It represents a call to action to seize the day and live every moment with passion."
The Danno name is in memory of Nestor's son, Danny Miranda, who passed away in 2008. Wood says the blend and the packaging have been tweaked to make the release special and commemorate Danny's life. In addition the boxes will contain a write-up that pays tribute to Danny.
The Danno has had three regular production releases. The 7 x 56 vitola was introduced in 2009 with the Nestor Miranda 20th Anniversary Danno that also paid homage to the company's 20th anniversary. The blend was released in both a Habano Rosado and Habano Oscuro wrapper. The Danno 2010 followed and featured a Habano Oscuro wrapper. After a year hiatus, the Danno 2012 was introduced and featured a San Andres Mexican wrapper. A special Nestor Miranda Danno 2010 Buckhead Edition was also done for Buckhead Cigar in Atlanta, Georgia.
The interview with Wood appears below: