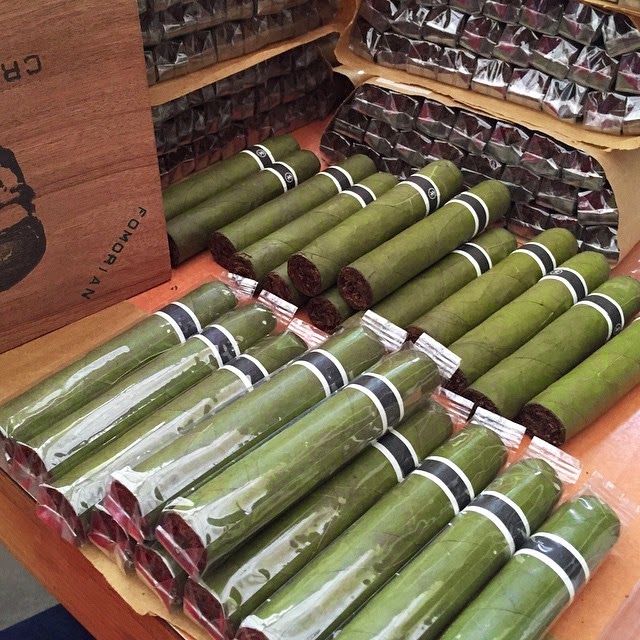 RoMa Craft Tobac Fomorian 2015 (Photo Credit: Skip Martin)
RoMa Craft Tobac's CroMagnon Fomorian, a candela wrapped version of its popular CroMagnon blend is making a return for a third consecutive year. The news was announced by Skip Martin, co-founder via social media today.

According to Martin, only 100 boxes and a "few bundles" will be made available in this year's batch. An initial order will be made available for the 2015 DC Tweet-up cigar event, and then made available to retailers on a first come, first serve basis with a maximum of two boxes per store. The DC Tweet-up is currently scheduled for March 13-14, 2015.
Fomorian started out as an event only cigar for the 2013 DC Tweet-Up. The cigar returned for the 2014 Tweet-Up but a limited release was also made shortly after the event.
The Fomorian features a Candela wrapper over the CroMagnon's Cameroon binder and Nicaraguan fillers. The cigar has been made in one size – the CroMagnon's EMH (5 x 56) vitola. The 2014 version scored a box worthy 93 rating on Cigar Coop.
The name Fomorian is taken from Irish Mythology and also has been a character in the Dungeons and Dragons role-playing game.