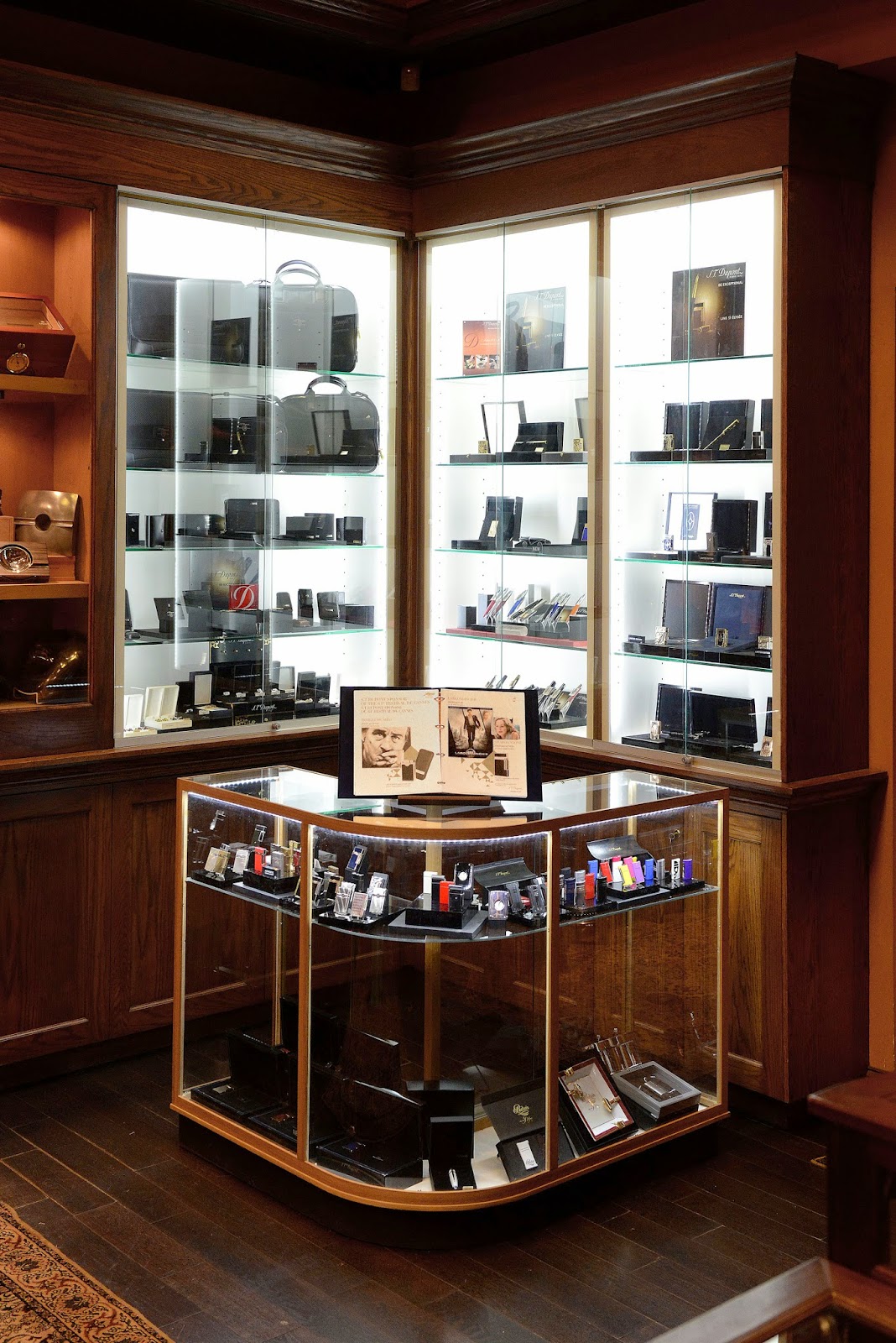 Luxury accessories company, S.T. Dupont will be open a shop in a shop at the Nat Sherman Townhouse in New York City. The arrangement will make a wide range of S.T. Dupont products at Nat Sherman's flagship retail store located in midtown Manhattan.

S.T. Dupont is based in Paris and is distributed in the United States by Lotus International. The company has four pillars: Art of Writing, Art of Fire, Art of Traveling, and Art of Seduction. The Art of Fire pillar represents accessories for tobacco enthusiasts and will be showcased at the new location. The other pillars will represent items such as writing instruments, trave accessories, and leather goods.
In a press release announcing the partnership, Mike Reynolds CEO of Lotus International said, "Lotus International and S.T. Dupont are honored to have an S.T. Dupont Shop-In-Shop in one of New York City's iconic stores, Nat Sherman. The timing of this collaboration coincides with Nat Sherman's renewed focus and energy for their flagship store. The Shop-In-Shop compliments Nat Sherman's atmosphere and reflects S.T. Dupont's essence."
"S.T. Dupont has long been the leader in luxury smokers' accessories," said Michael Herklots, Vice President, Retail and Brand Development at Nat Sherman. "Their lighters, whether a classic Ligne 2 or a sought after limited edition, are a must-have for every cigar enthusiast. This Shop-In-Shop is certainly reflective of our mutual respect, admiration and commitment to excellence in craftsmanship and service."
The new Shop-in-Shop is expected to be opened by Valentine's Day (February 14th).
Stogie Geeks has recently done interviews (not related to this announcement) with both Mike Reynolds of Lotus and Michael Herklots of Nat Sherman.