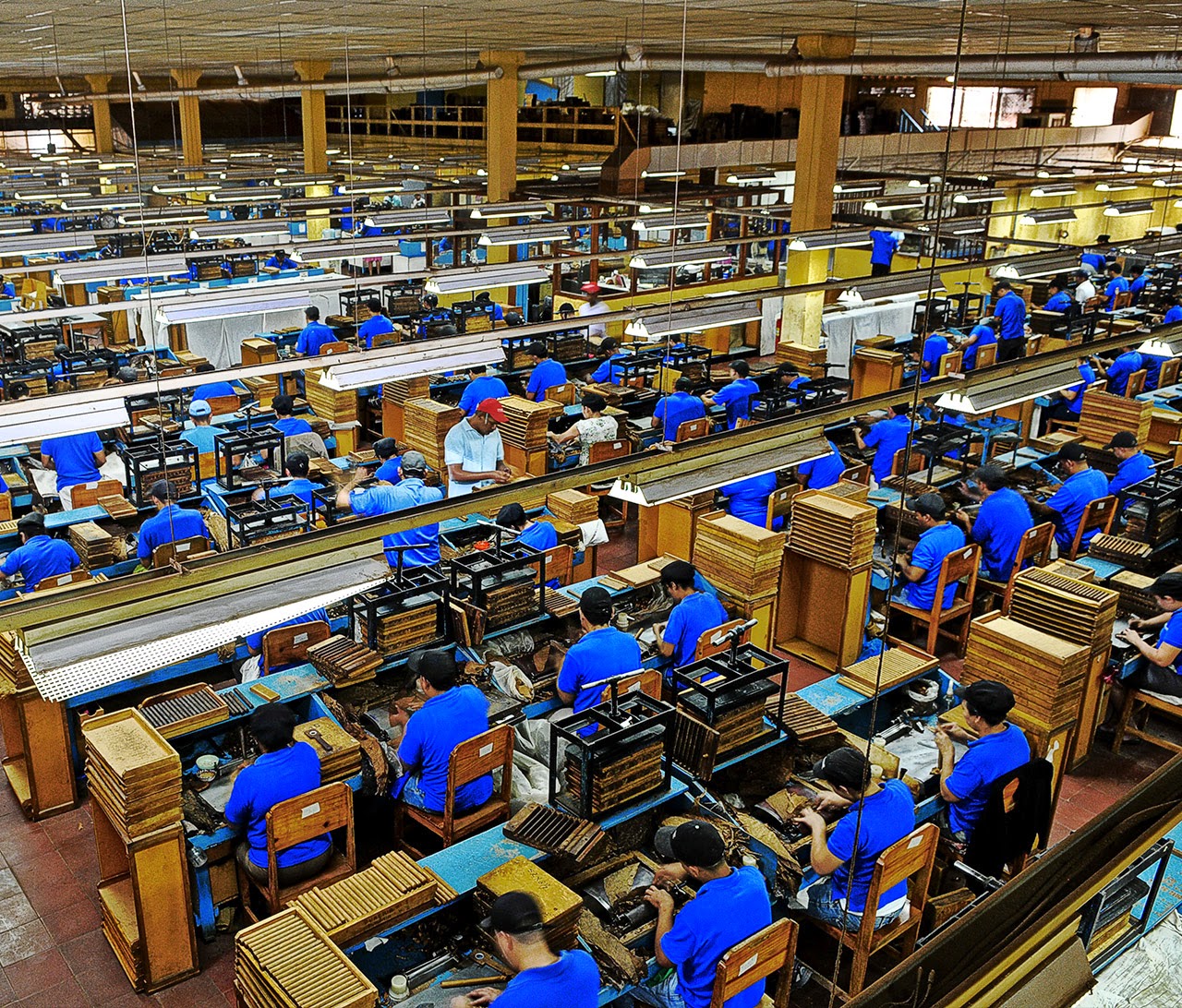 Current Camacho Factory (Photo Credit Oettinger Davidoff / Camacho Cigars)
Oettinger Davidoff AG made several big announcements today in terms of its operations in Central America. The comany has announced it will build a new factory in Honduras that will be used for its Camacho and other Honduran brand production. The company also announced the acquisition of tobacco fields in Honduras' Jamastran Valley as well as Nicaragua's Condega region.

In terms of the factory, it will be located in Danli, Honduras in the vicinity of the current box factiory. According to Davidoff, it had outgrown the capacity of Agroindustries Laepe. This is the current factory which it will divest from.
"Our acquisition of over 150 hectares of land in Condega, Nicaragua, and in Jamastran, Honduras, represents a further strengthening of our crop-to-shop philosophy, which is an anchor of our global strategy. I am equally delighted that a splendid new Camacho (Agroindustrias Laepe) factory designed by Honduran architect Gonzalo Nunez Diaz and including expansive visitor accommodation will underpin the growth trajectory of the Camacho, Room101 and Baccarat brands."
Javier Plantada, Senior Vice President Global Production of Oettinger Davidoff, added: "I am particularly delighted about the quality of the farm land we have been able to acquire, which not only will provide us with top notch tobacco quality, but also will allow us to pursue our innovation agenda and experiment with new and existing seeds."
The plot of land for the new factory in Danli covers almost 450'000 square feet (41'000 m2) of land. The factory will, in phase 1, have a space of over 185'000 square feet (17'300 m2), and reflects the 60% growth in production output the company has had in the last 3 years. "We simply outgrew our Agroindustrias Laepe facilities," Plantada added.