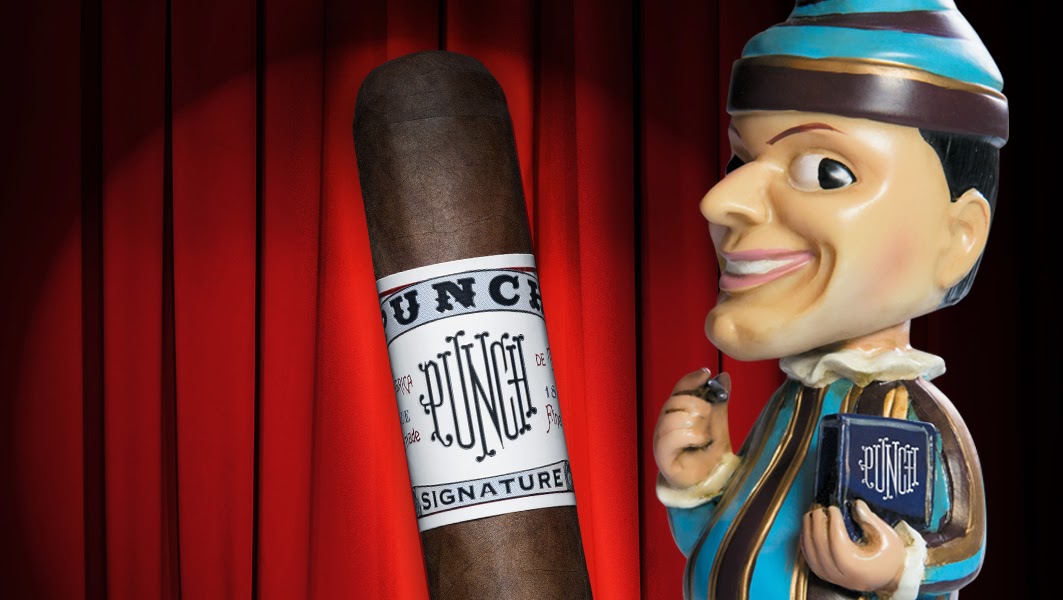 General Cigar Company seems poised to make a big push around its Punch brand. The company is getting ready for a March launch of its new Punch Signature cigar. The cigar will incorporate a retro-theme and even showcase the famed Mr. Punch character as a part of its marketing.

According to Master Blender Agustin Garcia hinted that Punch Signature "was inspired by the original Punch" and that it "mixes tradition with modern tastes." He also said that he and his team "spent three years developing the blend."
General is keeping details on the Punch Signature cigar under wraps right now, but did disclose preliminary details in an email communication. The band is a re-creation of artwork that was developed in the 1800s for the first Punch cigars. The back of the band features Mr. Punch and his dog, Toby – a throwback to the original Mr. Punch character.
The Punch Signature box is a mix of old and new. The presentation is bold with color blocking and features an acrylic window to showcase the band, even when the box is closed. The lid features the script typeface that was originally used in the 1800s. Each cabinet-style box holds 18 cigars, to maximize retailer shelf space.
While blends and sizes have not been disclosed, the photo on a web-site geared for the Punch Signature showcased a picture of a 6 x 60 box. The box design has a mix of old and new elements. It features acrylic window to show the cigars even the box is closed.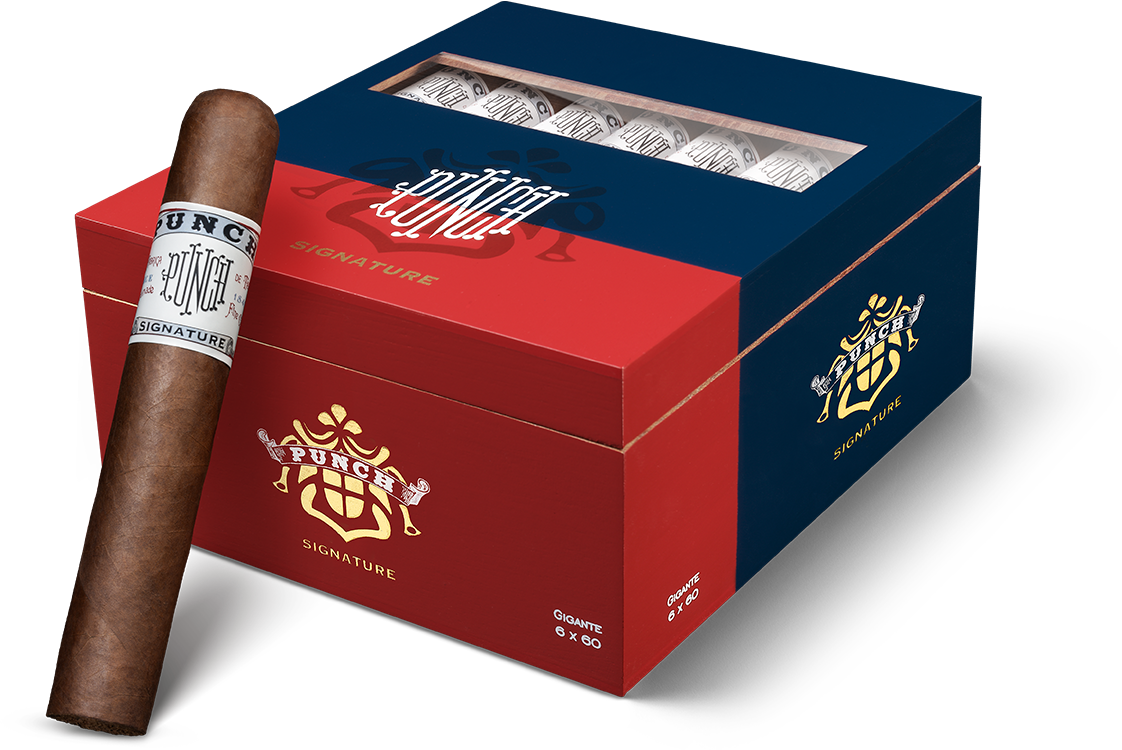 Photo Credit: Punch Cigars
Late in January, the push of the Punch brand began as the 2015 Rare Corojo release was announced. This year, the annual release introduced a new size called El Diablo and a limited edition for 2015 called Rare Lapiz.