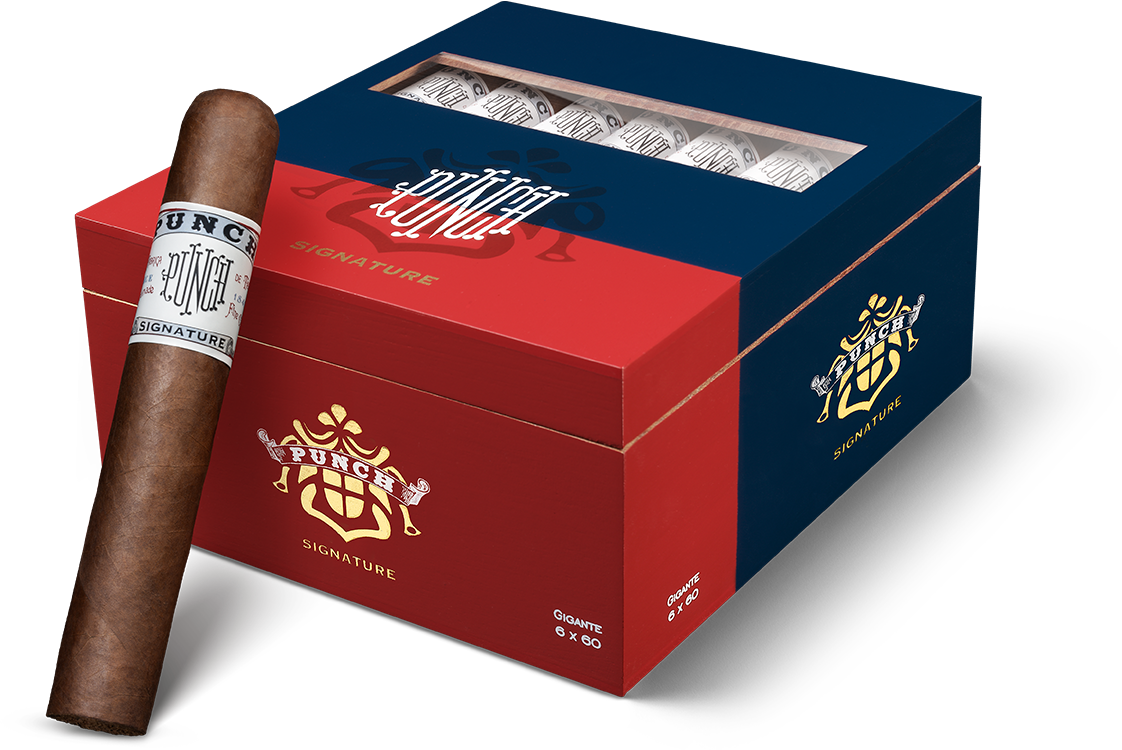 Recently, we reported on a new cigar being launched by the Punch Cigar brand of General Cigar Company called the Punch Signature. At the time, many of the details of the launch were still to be announced. Today, General has unveiled the details of the cigar blend, but at press time still isn't letting the cat out of the bag on everything.

The Punch Signature incorporates a retro-theme and is inspired by the original Punch blend. Master Blender Agustin Garcia said, "Punch Signature is inspired by Punch original blend. Think of it as a brother who has a lot of fire in him, but also respects tradition and the family name." According to General, the same countries of origin are being used in the Punch Signature as the original Punch.
According to General, development of the Punch Signature project started back in 2012. At that time, they found some Ecuadorian Corojo tobacco they wanted to use for the wrapper, but it was in limited supply. As a result, a project started with a grower to cultivate the Ecuadorian Corojo leaf that was needed. General says the wrapper is related to the original Cuban Corojo seed. General says the wrapper "has a lot of natural oil which makes the leaf silky, gives it elasticity and imparts a hint of cocoa, with an earthy spice."
The remainder of the blend consists of a Connecticut Habano binder and a mix of Dominican and Nicaraguan fillers. According to General, this is also of the same variety as the original Punch blend except there is a mix of very aged tobaccos with some less aged ones. The aged tobaccos are used for flavor and balance while the younger leaves are used for strength.
General has yet to release the vitola sizes or pricing, but says that information will be forthcoming next week.
Blend Profile
Wrapper: Ecuadorian Corojo
Binder: Connecticut Habano
Filler: Dominican, Nicaraguan
Vitolas Available
While the vitolas have yet to be announced, photos have indicated one of the sizes is a 6 x 60