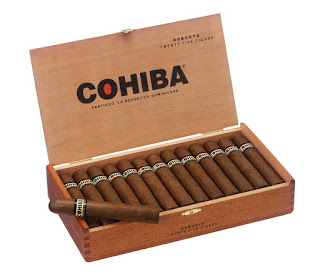 Cubatabaco has been handed a victory in the long running battle with General Cigar Company over the use of the Cohiba trademark. The United States Supreme Court has declined to hear an appeal filed by General Cigar Company, thus handing a victory to the Cuban tobacco company. The case will now move to the U.S. Patent and Trademark Trial and Appeal Board (TTAB) where a final ruling would be made.

The Cohiba name is a well-known brand name for Cubatabaco. Due to the Cuban embargo, the company cannot sell its product in the U.S. market. General Cigar Company produced a Dominican-Republic made product with the Cohiba name. The dispute stems from the fact on whether Cubatabaco can challenge the General Cigar's U.S. trademark.
There is a long history of this legal battle. General Cigar received its first registration of the Cohiba trademark in the U.S. in 1981 where it began limited production of the Cohiba brand under its umbrella. In 1992, the company applied for the trademark again. It was in 1997 when Cubatabaco tried to apply for the Cohiba trademark in the United States. When General began wide scale production of their Dominican Cohiba brand in 1997, Cubatabaco filed an injunction and the battle began.
The past two years have seen this on-going battle continue. Back in March 2013, TTAB ruled in favor of General stating that due to the Embargo, it prevents Cubatabaco from selling the product. Last June, the case went before the U.S. Court of Appeals who overturned the ruling by the TTAB handing a victory to Cubatabaco.
There are many U.S. versions of Cuban brands in the United States. Altadis USA has several of these brands, but because Imperial Tobacco owns Altadis USA and is a partner is Habanos SA, this is not an issue for brands such as Montecristo, H. Upmann, Trinidad, Romeo y Julieta, etc. On the other hand brands such as Cohiba, Bolivar, and Punch are under General Cigar's portfolio, and they are owned by is owned by Scandinavian Tobacco Group by which Swedish Match AB owns a piece of it.
The Supreme Court's decision to not hear the case comes at a time where President Obama has announced his intentions to end the Cuban embargo. Once the embargo is lifted, this could pave the way for the Cuban Cohiba product to be available in the U.S.