Agile Cigar Reviews replace what we termed "Assessment Updates". The concept is the same, but the name is different. Agile Cigar Reviews use a lightweight, shorter format. These will never take the place of our comprehensive reviews. They are only used on blends we have previously assessed. This might be a blend we are re-scoring or providing a score for a first time. It might be a blend we are looking at in a different size. Today we look at the Crux Passport in a Half Corona size. This is a cigar we had done a pre-release review in a Corona format back in May 2014.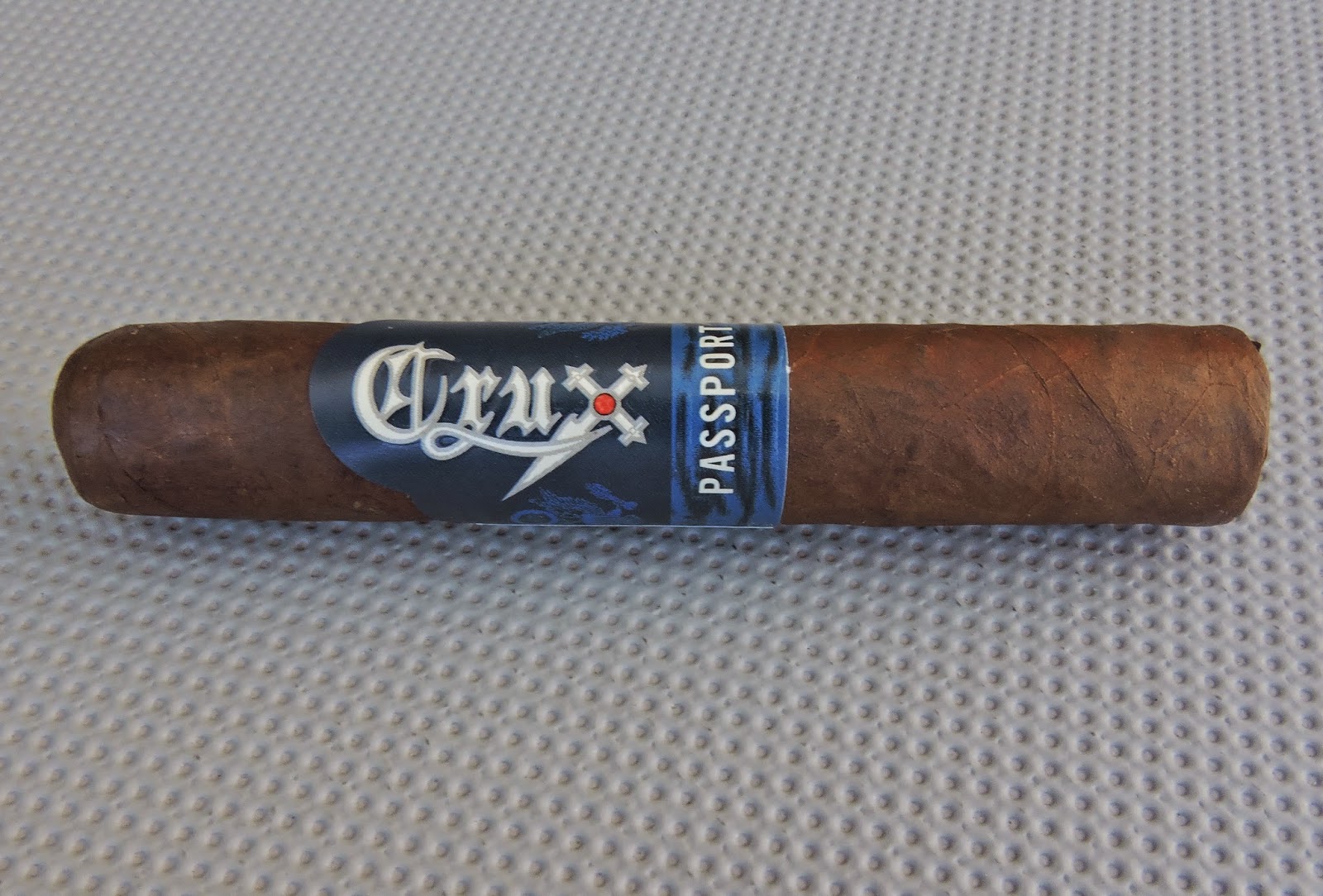 Crux Passport Half Corona

Wrapper: Ecuadorian
Binder: Nicaraguan
Filler: Nicaraguan
Country of Origin: Nicaragua (Plascenia Cigars SA)
Half Corona: 4 x 42
Crux Cigar Company is a new cigar company that made its debut in 2014. The company was formedby Jeff Haugen and Joel Rogers, who own Tobacco Grove in Maple Grove Minnesota. The duo has looked to build on their experience on the retail end as they enter the world of manufacturers. Haugen and Rogers had a very ambitious start as they launched five cigar lines – with the Crux Passport being one them. The Passport line itself is also offered in 5 frontmarks. A few months ago we took a look at a pre-release of the 5 1/2 x 44 Corona. Today we look at the 4 x 42 Half Corona.
Overall I found the Crux Passport Half Corona to be a fun smoke. It wasn't the most complex of cigars, but the flavors it delivered were very good. I picked up classic Nicaraguan flavors of chocolate, earth, and white pepper. These were similar notes to what I got on the pre-release in the 5 1/2 x 44. There was less in the way of citrus, and I'll infer that this blend has begun to age nicely.
The one surprise is I did find the Half Corona had much more strength and body than when I smoked the 5 1/2 x 44. I assessed both attributes on the upper end of medium to full.
Crux Cigar Company's Passport line has proven to be a solid one that delivers a nice classic cigar profile. Given the Half Corona is stronger and fuller, I'd probably steer this one more toward an experienced cigar enthusiast. As for myself, this is definitely a cigar I'd like to have a five pack of in my humidor.
Summary
Burn: Excellent
Draw: Excellent
Complexity: Low
Strength: Medium to Full
Body: Medium to Full
Finish: Good
Assessment: 3.0 – The Fiver
Score: 89
References
Original Assessment: Crux Passport (5 1/2 x 44 – Pre-Release)
News: n/a
Price: n/a
Source: Cigars Provided by Manufacturer
Stogie Geeks Podcast: n/a
Stogie Feed: n/a