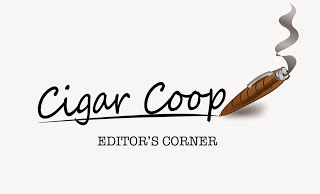 Last year, we published a Feature Story where we covered a topic called "How Limited is that Limited Edition?"  In that article, we discussed the various types of limited cigars that hit the marketplace.  One type of cigar that we mentioned was the Retail "Shop" Exclusives. This is a cigar release that is made exclusively for a single retailer. Over the past few years, we have seen an explosion in terms of the amount of these cigars being made available. There was a time where this would often see many cigar enthusiasts "chase" down these exclusives.  Now I believe the chase might be on the decline.
First up, I'm not knocking the cigars themselves.  We've seen some great cigars released as Shop Exclusives.  Over the past few years, many have appeared on the Cigar Coop Cigar of the Year lists.  What I am seeing is that these cigars are staying on the retailer shelves for longer periods of time.  My discussions with those who used to chase down these cigars is often "no more" – in other words, it isn't worth the chase.
What I believe is happening here is simple.  There are more choices available to cigar enthusiasts than ever.  These choices provide more viable options to cigar enthusiasts.  With these choices, it eliminates the need to chase.  From an empirical data standpoint on Cigar Coop this decline seems justified as I've also seen a decline in web traffic in terms of news and reviews on these shop exclusives.
Many times (not always) a cigar manufacturer who provides the shop exclusive will count on the retailer to do the marketing.  Some retailers have done an excellent job at marketing, others have not. Some have leveraged online media well to get the word out, others have not.
As a media brand, we can engage in the "chase" to get the story of this shop exclusive, but we have found a decline with the web-traffic numbers.  The time and effort, plus in some cases the lack of responsiveness to inquiries have led to a clear decision – it isn't worth the chase.  We've made a decision to cut back on this coverage and focus our coverage on those shop exclusives where we can get the highest Return on Investment (ROI). Going forward, our focus will now be on those shop exclusives where we have been proactively been given press information on that release. In other words if retailers or manufacturers reach out to us, we will report news of a shop exclusive – otherwise we probably will not.
IPCPR Preview Series
Our 2015 IPCPR Preview Series will begin at the end of the month, a little later than usual.  We are going to streamline things a little and reduce from a seven part series down to a five part series.  While we are streamlining our preview series, we aren't cutting back on the coverage. For those cynics who continue to mistakenly believe there has been a "lack of IPCPR coverage"  by online media, I look forward to once again proving you wrong.
We do have one big change with our coverage. A decision has to end our annual "Five Boutiques to Watch" installment. It's been a fun series,  but one that has run its course.  Currently (subject to change) we will have the following installments:
6/28 General 2015 IPCPR Trade Show Preview (New Feature)
7/5 The Industry Trends for 2015
7/12 Around the Show Floor, Part 1
7/15 Predictions for the Five Hottest Cigars
7/17 Around the Show Floor Part 2
Our IPCPR coverage will still go full throttle beginning this month as we start to get information on releases that will be showcased at the trade show.
Cigar Coop Migration
We would be leaving something out if we didn't mention what's happening at Cigar Coop with the migration to a new platform.  Cigar Coop is now running on our own server, and has gone through a re-design.  Our cutover actually occurred in the middle of the May 28th edition of Stogie Geeks.  The platform move was necessary for our growth.
This was a complex undertaking.  We had to migrate 3600+ pages and nearly 10,000 images.  Most of them made it over with no problem.  We did have some that did not.  The good news is that this was not a large number of broken links arrived.  The post migration clean-up process is underway at press time.  Perhaps the thing we are most proud of – Cigar Coop didn't miss a beat.  We continued to publish daily – just as we have for (at press time) 1064 consecutive days.
In the meantime, we thank you for your patience and support.